Published On 10 June,2021 09:53 pm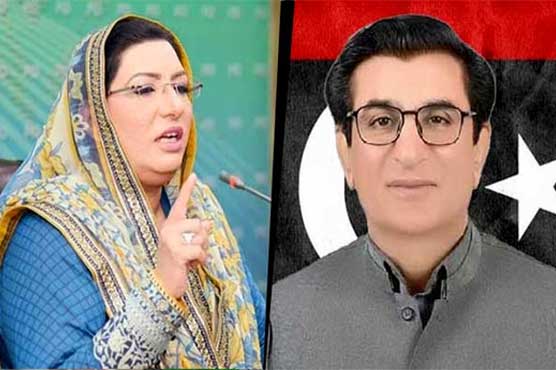 Firdous Ashiq serves MNA Qadir Mandokhail Rs1bn defamation notice
LAHORE (Dunya News) - Special Assistant to Punjab Chief Minister (SACM) Dr Firdous Ashiq Awan on Thursday sent a legal notice to the PPP MNA Qadir Mandokhail for misbehaving and making baseless allegations against her during a TV show.
She said that during a TV show, Mandokhail used foul language against her late father and made false allegations of corruption against her.
On the other hand, while talking on Dunya News program "On the Front", Firdous Ashiq Awan said that unfortunately the selected video is being shown on social media, this video shows one side of the picture.
Firdous Ashiq Awan said that she was targeted in the program adding that she did not expect such a person in the PPP.
She said that my leadership and my father were insulted but my reaction shown was selected, which is why I had to take extreme measures.
She said that politics and honor go hand in hand and she does politics for the sake of honor. I did it in my defense, she added, claiming that Qadir Mandokhail was intoxicated.