No bread to eat; no clothes to wear while Imran Khan says don't panic: Bilawal Bhutto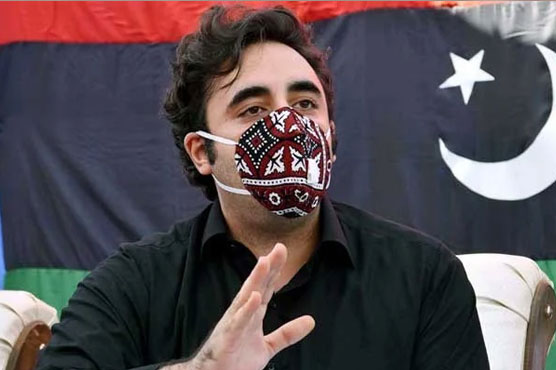 No bread to eat; no clothes to wear while Imran Khan says don't panic: Bilawal Bhutto
KARACHI (Dunya News) – Pakistan Peoples Party (PPP) Chairman Bilawal Bhutto Zardari has said that there is no food for people to eat, no clothes to wear while the Prime Minister (PM) Imran Khan is saying 'Do not panic'.
In a statement on Tuesday, Bilawal Bhutto said that every house is an example of economic disaster due to the incompetency of the rulers.
The PPP chairman further stated that 50 % people suffered from poverty during Pervez Musharaf era. Imran Khan has taken the country at same point of crisis from where Pakistan Peoples Party rescued it.
"Wheat is available but flour is expensive; sugar prices are getting out of control despite the availability of sugarcane. This inflation is nothing but the result of Imran Khan's backing of mafia," said Bilawal.
Bilawal Bhutto added that the PTI government had no regard for the relief of the common man, including salaried people and pensioners in the budget.
He said that the government s target was only to prove the wrong GDP figures as correct. He said that if GDP was really increasing, the youngsters in the country would be getting jobs.
Bilawal Bhutto further stated that Imran Khan's photoshopped GDP growth has turned the employed into unemployed. Every fifth person either lost his job or faced a salary-cut during Imran Khan's government.