Economy wouldn't have been destroyed had PM agreed regarding IMF deal: Bilawal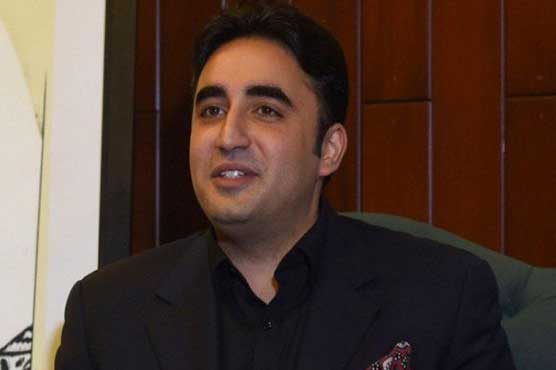 Bilawal Bhutto said Imran Khan lacks vision of a leader.
KARACHI (Dunya News) – Pakistan Peoples Party (PPP) Chairman Bilawal Bhutto Zardari Thursday said the country's economy would not have been destroyed had Prime Minister Imran Khan agreed with their suggestion concerning the International Monetary Fund (IMF) deal.
The PPP chairman said in his statement that it is not enough to admit mistake in making deal, the premier should apologize to the nation. He said Imran Khan first defended the avoidance of the IMF deal, then defended the wrong deal made after delay and then Pakistan Tehreek-e-Insaf (PTI) took a u-turn over the matter.
Bilawal Bhutto said the incumbent government increased the prices of electricity, gas and petrol on the IMF directions but his party will not let the salaried employees of the IMF to make public decisions. He affirmed to foil Imran Khan's plans to increase further taxes.
The PPP chairman said Imran Khan lacks the vision of a leader and his wrong decisions are the reason behind inflation in Pakistan. The premier cannot escape now by making someone else a scapegoat, he said while adding that Imran Khan makes mistakes, then admits them and then repeats those mistakes.