Published On 26 April,2021 09:34 pm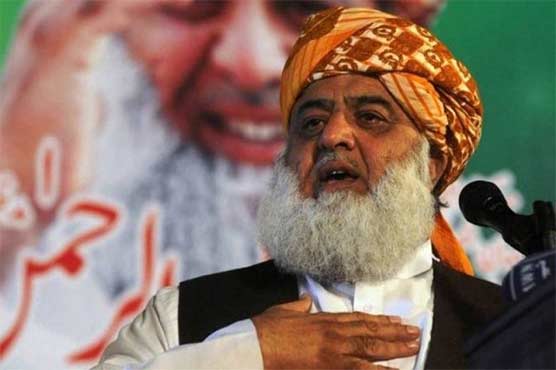 Fazlur Rehman said some allies left the alliance in a wrong way.
ISLAMABAD (Dunya News) – Pakistan Democratic Movement (PDM) chairman and Jamiat Ulema-e-Islam-Fazl (JUI-F) chief Moulana Fazlur Rehman said that those who had left the opposition alliance should reconsider their move.
Talking to media on Monday, he said that a meeting of the PDM's leadership will be summoned after Ramadan and will give a formula for economic stability would be formed.
The PDM chairman said that millions of people are losing their jobs in the country, adding that some allies left the alliance in a wrong way.
Fazlur Rehman went on to say that the opposition alliance PDM is present with all its might and the alliance will be in the field after Ramadan.
---
Shehbaz, Fazlur discuss political situation
---
Pakistan Democratic Movement (PDM) head Maulana Fazlur Rehman has contacted PML-N President Mian Shehbaz Sharif over the telephone following his bail in a money laundering case.
During the telephone call, the Jamiat Ulema-e-Islam (JUI-F) head congratulated Shehbaz Sharif on his release and expressed his best wishes.
The opposition leader in the National Assembly Mian Shehbaz Sharif thanked Fazlur Rehman and the two leaders discussed the overall situation in the country and issues related to the PDM agenda.
Maulana Fazlur Rehman took Shahbaz Sharif into confidence regarding convening a meeting of Pakistan Democratic Movement (PDM).
The two leaders expressed concern over the surging coronavirus cases and death rate as well as the dwindling supply of oxygen in the country.