Money laundering case: Interim bails of Jahangir Tareen, Ali Tareen extended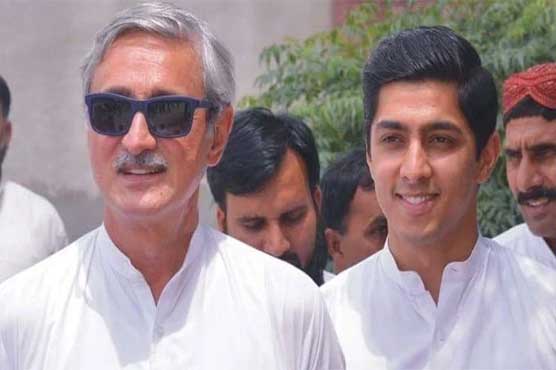 The interim bails of Jahangir Tareen and Ali Tareen till May 3.
LAHORE (Dunya News) – A Sessions Court in Lahore has on Thursday extended the interim bails of Jahangir Tareen and Ali Tareen till May 3 in the case pertaining to money laundering through sugar mills.
Judge Hamid Hussain conducted hearing as Jahangir Tareen and Ali Tareen's counsel told the court that his clients are completely cooperating in the investigations and will emerge as innocent.
The lawyer further told the court that record against all the allegations is being provided and hoped that the Federal Investigation Agency (FIA) will back down from its stance in coming days.
The FIA's investigation officer said incomplete record has been submitted by the suspects. The court returned the file to the investigation officer after inspecting it. The judge ordered the FIA to submit complete inquiry report in the court during the next hearing.
Jahangir Tareen talked to media after the court hearing and said he has a long-standing relationship with Prime Minister Imran Khan which should not get weaken.
The PTI leader said his meeting with Imran Khan will be held soon. He said the entire group that supports him wants to meet the premier, not any committee, to discuss the matter.
The PTI leader went on to say that baseless FIRs have been lodged against him, and a civil case has been turned into a criminal case. He stressed that he will get justice from court as Pakistan Muslim League-Nawaz (PML-N) government had also sent him tax notices but no allegation was proven.