PTI leader Jahangir Tareen denies reports of joining PPP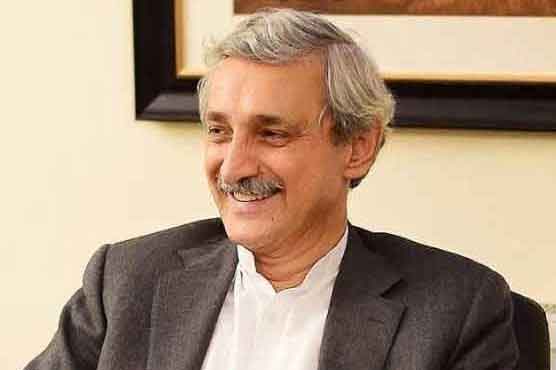 PTI leader Jahangir Tareen denies reports of joining PPP
ISLAMABAD (Dunya News) - Pakistan Tehreek-e-Insaf (PTI) leader Jahangir Tareen has denied reports of joining PPP and said that those spreading such news will be disappointed.
Reacting to the statement of PPP leader Shehla Raza, PTI leader said that a constant propaganda campaign was being run against him, there was no truth in the news of meeting Peoples Party leadership and joining the PPP adding that those who spread news against me would be disappointed.
On the other hand PPP leader Makhdoom Ahmed Mahmood also termed the news regarding Jahangir Tareen as baseless and said that he has not met Jahangir Tareen recently.
Earlier Pakistan Peoples Party (PPP) leader Syeda Shehla Raza claimed that Jahangir Tareen would join PPP after meeting with former president Asif Ali Zardari.
Syeda Shehla Raza in a tweet said that Jahangir Tareen met Makhdoom Ahmed Mahmood, next week he will meet former President Asif Ali Zardari in Karachi and announce to join the PPP along with his associates.