Published On 23 March,2021 07:12 pm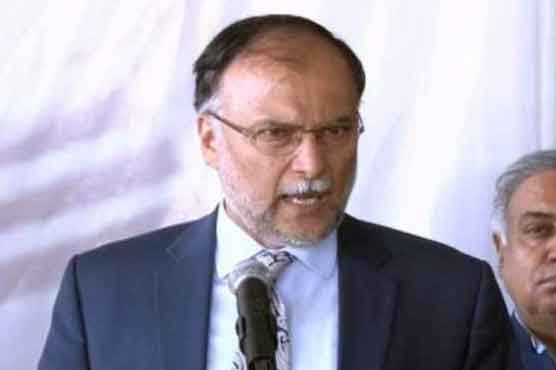 He hoped PPP would respect decision made in the PDM meeting on Leader of Opposition in Senate.
LAHORE (Dunya News) – Pakistan Muslim League-Nawaz (PML-N) leader Ahsan Iqbal on Tuesday said that the issue of opposition leader in Senate has been settled and we should not make such things a source of controversy.
Talking to media in Lahore on Tuesday, he said that the nation wouldn't forgive those who harmed the Pakistan Democratic Movement (PDM), adding that we will not respond to the statements of Pakistan Peoples' Party (PPP) co-chairman Asif Ali Zardari and chairman Bilawal Bhutto Zardari.
The PML-N leader said that a resolution of a dream was passed on March 23 and the Muslims of the Sub-Continent got separate homeland through struggle, adding that the vote of 220 million people in Pakistan is not safe.
Ahsan Iqbal said that Bangladesh is proudly saying today that they have left Pakistan behind, adding that Dhaka came forward because the power of vote was recognized there but even today, the bullet is heavy on ballot in our country. "The ballot will have to be made heavy on bullet if we want our country to progress," he said and added the country would divide if vote was disrespected.
Refraining from making a comment on Asif Zardari and Bilawal Bhutto Zardari's statement, he said, "Our target is Prime Minister Imran Khan and we will refrain from launching personal attacks.
The PML-N senior leader further hoped that the PPP would respect the decision made in the PDM meeting regarding Leader of Opposition in Senate.