Published On 17 March,2021 02:57 pm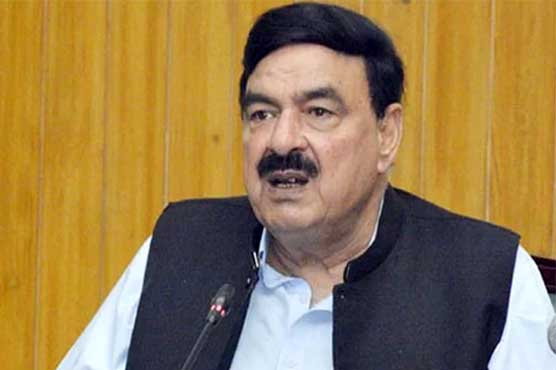 PPP made a political decision: Sheikh Rashid
ISLAMABAD (Dunya News) – Federal Interior Minister Sheikh Rashid Ahmed on Wednesday said that opposition alliance Pakistan Democratic Movement (PDM) can never defeat Prime Minister Imran Khan.
Talking to media persons, the interior minister said that if Pakistan Muslim League-Nawaz (PML-N) supremo Nawaz Sharif wants to return to the country, government can provide travel documents within 24 hours.
Sheikh Rashid also welcomed decision of PDM to postpone long march and said that Interior Ministry did not create any hurdles. He further said that he had predicted earlier JUI-F Maulana Fazl-ur-Rehman will be deceived.
The minister added that Pakistan People's Party (PPP) has made a political decision. He also claimed that there are two mindsets even in PML-N.
Sheikh Rashid also listed few steps taken by his ministry which include online issuance of visa for 192 countries, increasing validity of passport for 10 years and recalling of NADRA officers from all countries back to Pakistan.