Published On 04 March,2021 06:23 pm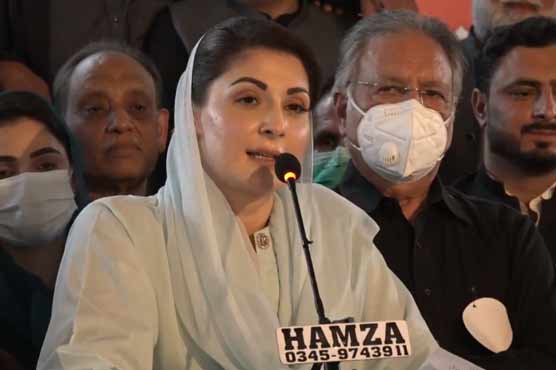 Those who tried to break PML-N are themselves breaking: Maryam Nawaz
ISLAMABAD (Dunya News) - Pakistan Muslim League-Nawaz (PML-N) Vice President Maryam Nawaz has said that those who were trying to break Muslim League are breaking themselves. She said that the slogan of 'Vote Ko Izzat Do' was being accepted by people across the country.
Addressing a meeting of the General Council of the Pakistan Muslim League-Nawaz (PML-N) in Islamabad she responded to the allegations by government ministers that the Senate elections were rigged, Maryam asked whether the recent by-elections were also rigged or not.
She said that money did not prevail in Senate elections but the PML-N s ticket prevailed.
Maryam Nawaz paid tribute to all parliamentarians who accepted Nawaz Sharif s narrative. She said that our parliamentarians observed discipline and voted for Yousaf Raza Gilani.
She said that Nawaz Sharif was expelled on false allegations adding that they thought that they could break PML-N by putting Shehbaz Sharif, Hamza Shahbaz, Shahid Khaqan Abbasi, Khawaja Asif and Ahsan Iqbal in jail.
PML-N leader while criticizing Prime Minister said that you have given nothing to you MANs except embarrassment. Your MNAs are also looking at new avenues of politics. Now you have no future and no party.