Yousaf Raza Gillani wins key Senate battle against Abdul Hafeez Shaikh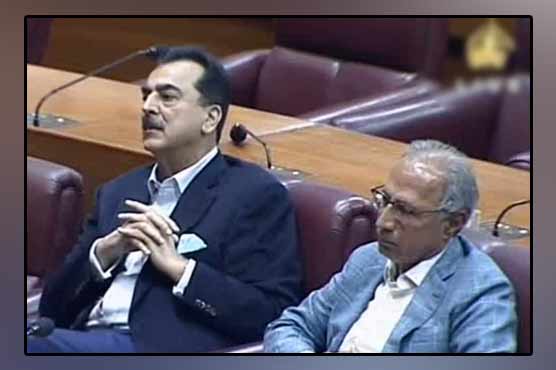 Yousaf Raza Gillani secured 5 more votes than Abdul Hafeez Shaikh
ISLAMABAD (Dunya News) – PDM's joint candidate Yousaf Raza Gillani has defeated PTI's Abdul Hafeez Sheikh in an upset victory against the government in today's Senate election.
The contest between Abdul Hafeez Shaikh and Yousaf Raza Gillani was being described as the most critical contest between the opposition and the government.
Yousaf Raza Gillani secured 169 votes while Abdul Hafeez Shaikh could only win 164 votes. A total of 7 votes were rejected by the Election Commission of Pakistan.
On the other hand, PTI candidate Fauzia Arshad won the women s seat with 174 votes while PML-N candidate Farzana Kausar got 161 votes with 5 votes getting rejected.
Polling for the 37 vacant Senate seats took place in the Parliament House Islamabad, Sindh, Balochistan and Khyber Pakhtunkhwa Provincial Assemblies, continuing from 9 am to 5 pm.
In the National Assembly, Member of Assembly Shafiq Arain cast the first vote followed by Faisal Vawda. Prime Minister Imran Khan also cast his vote, meeting with members of the National Assembly from the Pakistan Tehreek-e-Insaf and allied parties during his visit to the Assembly Hall.
Twenty-five candidates from Khyber Pakhtunkhwa, 26 from Balochistan and 17 from Sindh entered the fray for the 12 Senate seats.