Will be bonus if PDM gets even one additional Senate vote: Bilawal Bhutto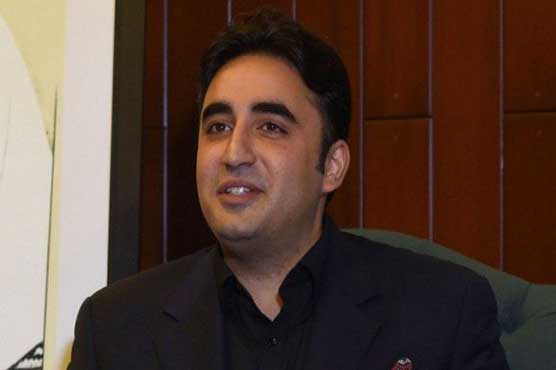 Bilawal Bhutto said the incumbent government is now in panic.
ISLAMABAD (Dunya News) – Pakistan Peoples Party (PPP) Chairman Bilawal Bhutto Zardari Wednesday said it will be a bonus if Pakistan Democratic Movement (PDM) gets even one additional vote in the Senate elections.
The PPP chairman said in his statement that it has been revealed to the nation that the incumbent puppet government's own members are afraid of it. We will together send the rulers packing, he stressed.
Bilawal Bhutto said, "The party which got our candidate disqualified one day before the polls is now in panic. The government which was thinking to easily win the elections is now worried that it will be sent home."
On the other hand, former prime minister and PPP Senate candidate from Islamabad claimed that he has won the polls beforehand and his opponent from Pakistan Tehreek-e-Insaf (PTI) Dr. Abdul Hafeez Shaikh will not receive votes.
The erstwhile premier talked to media and said PDM's purpose has already been fulfilled. Commenting over his son Ali Haider Gillani's leaked video, Yousaf Raza Gillani said the footage is planted.
PPP's Khurshid Shah said public issues are not discussed in the parliament – which represents the law – under the incumbent government's tenure, and the role of the National Accountability Bureau (NAB) remained the most importing in two and half years of the PTI regime.
Senator Raza Rabbani said the elections are being held under the constitution and the Election Commission of Pakistan (ECP) must ensure all measures for transparent polling. He stressed that PPP never did horse-trading.