Pak Navy conducts joint exercises with Russian, Sri Lankan naval forces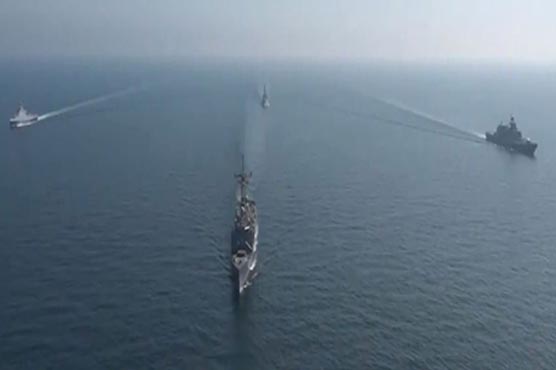 Pak Navy conducts joint exercises with Russian, Sri Lankan naval forces
KARACHI (Dunya News) - Pakistan Navy has conducted joint exercises with Russian and SriLankan naval forces at the end of Aman-21 drill.
According to the spokesperson of Pakistan Navy, the bilateral drills were held in the north Arabian Sea.
The bilateral exercises were also attended by the aerial assets of Pakistan Navy and Air Force.
Bilateral exercises with naval forces of different countries are an expression of Pakistan Navy s commitment to promote and balance a safe maritime environment in the region.