Cabinet okays increase in salaries of federal govt employees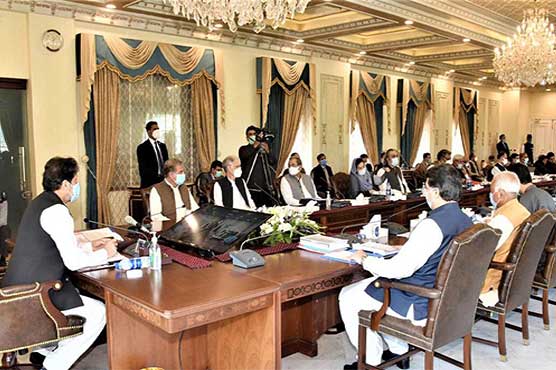 Cabinet approved the appointment of Masroor Khan as chairman Oil and Gas Regulatory Authority
ISLAMABAD (Dunya News) – Cabinet on Tuesday confirmed the decision to increase the salaries of the employees of the federal government.
The decision was taken in a meeting of the federal cabinet presided over by Prime Minister Imran Khan in Islamabad Sources said that 40 percent increase has been approved by the federal cabinet for federal government's employees.
Sources further said that the cabinet has directed the provinces to decide for themselves on the issue of increasing the salaries of employees. The prime minister also directed the provinces to ensure merit and transparency in the vaccination process.
The cabinet was briefed that the priorities have been fixed and the elderly will be vaccinated after the health workers. During the meeting, some ministers expressed concerns over the bureaucracy s lack of interest in government affairs.
Federal Minister for Water Resources Faisal Vawda raised the issue of lack of seriousness of bureaucracy with the prime minister. He said that the planted bureaucracy was obstructing the implementation of measures taken by the government. He said that most of the bureaucracy is fine but 10, 12 officers were making matters worse.
Sources said that PM Imran while deciding to take steps to get to the bottom of the issued, hinted that action would be taken against the officers who did not implement the government measures.
The cabinet also approved the appointment of Masroor Khan as chairman Oil and Gas Regulatory Authority (OGRA).