Published On 24 January,2021 03:35 pm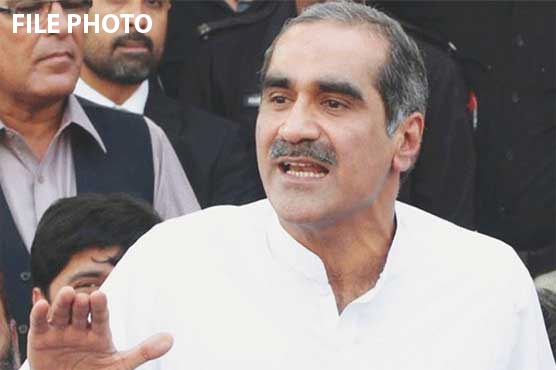 Khokhar Palace is residence of PML-N MPA Afzal Khokhar and Saif-ul-Malook Khokhar.
LAHORE (Dunya News) – Pakistan Muslim League-Nawaz (PML-N) leader Khawaja Saad Rafique has said Khokar brothers are fighting for democracy in the country.
Saad Rafique, while talking to media persons outside Khokar Palace, condemned government action and said that such attitude of the authorities cannot be tolerated. No one can stop party leaders to gather workers and protest the move, he added.
Former Railways Minister said that new Pakistan of PTI is worse than old Pakistan. Pakistan Democratic Movement (PDM) will not let this government to complete its term, he added.
It is pertinent to mention here that District Administration has launched an action against (PML-N) leaders' Khokhar Palace in the provincial capital to retrieve state land.
As per details, the authorities aim to recover 45 kanals of land and for this purpose 13 shops and several temporary huts have been demolished by the use of heavy machinery.
Officials claimed that out of 177 kanals, only 131 kanals are owned by Saif-ul-Malook Khokhar and remaining land is illegally occupied.
On the other hand, PML-N MPA Saif-ul-Malook said that government action is politically motivated as Lahore High Court (LHC) has issued restraining order on the issue.
Earlier in December last year, Lahore Development Authority (LDA) has postponed operation against illegal wall of Khokhar Palace after facing resistance to avoid untoward incident.
According to details, government institutions faced resistance in demolishing the wall of Khokhar Palace, the residence of PML-N MPA Afzal Khokhar and Saif-ul-Malook Khokhar in Johar Town, Lahore.
The protesters climbed on top of the machinery and the officials were stopped from taking action. The workers and protesters chanted slogans and the operation had to be postponed.