Foreign funding case to become panama case part II: Sheikh Rashid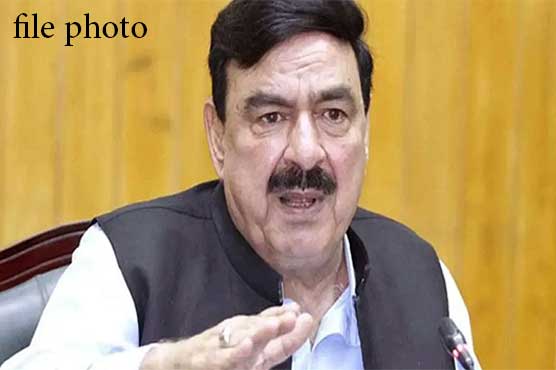 Karachi will be converted into a complete safe city: Interior Minister
KARACHI (Dunya News) – Interior Minister Sheikh Rashid Ahmed on Thursday said that foreign funding case will soon gain more importance and predicted that it will become panama case part II.
Addressing a ceremony in a NADRA center, Sheikh Rashid claimed that more properties of Pakistan Muslim League-Nawaz (PML-N) leader Maryam Nawaz and JUI-F chief Maulana Fazl-ur-Rehman will soon be unearthed. He also asked Maryam Nawaz to read the documents carefully or let someone go through them for her.
The minister said that opposition cooperated during protest outside Election Commission of Pakistan (ECP). Talking about rally of JUI-F in Karachi, Sheikh Rashid said that he would have joined the anti-Israel rally if Fazl-ur-Rehman had invited him.
Sheikh Rashid said that JUI-F chief will lose most as opposition parties had deceived him before.
Interior Minister said that Karachi will be converted into a complete safe city and he has directed Rangers to install cameras in the city. I will not allow anyone to interfere in my domain, he vowed.
He also announced to establish NADRA center in every Tehsil and from now on three more centers will remain open for 24 hours. 300 new vehicles for NADRA are being prepared while 16 vehicles of the authority are currently operational in Karachi, he added.