Scrutiny of PPP, PML-N leaders' bank accounts underway: Farrukh Habib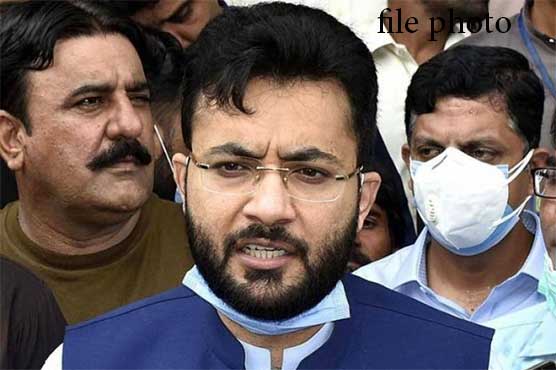 All the political parties will be made accountable for the source of their funds: Farrukh Habib
ISLAMABAD (Dunya News) - Parliamentary Leader for Railways Farrukh Habib on Wednesday has told that the scrutiny of Pakistan Peoples Party (PPP) and Pakistan Muslim League-Nawaz (PML-N) leaders' bank accounts is underway.
Talking to media, the parliamentary leader said that PML-N vice president Maryam Nawaz had lied to the nation in her address outside the Election Commission of Pakistan (ECP).
All the political parties will be made accountable for the source of their funds, he added.
Earlier, Farrukh Habib said that the Pakistan Tehreek-e-Insaf (PTI) will not be banned in foreign funding case as the party had provided details of its accounts to the ECP.
He said it is the opposition parties which have failed to provide any evidence regarding sources of their funding. Politics of PML-N is based on foreign financial support, he alleged.
He expressed the confidence that the election commission of Pakistan, being a constitutional institution, will fulfill its responsibilities and bring the facts to the fore.