Will decide about resignations after decisive long march: Rana Sana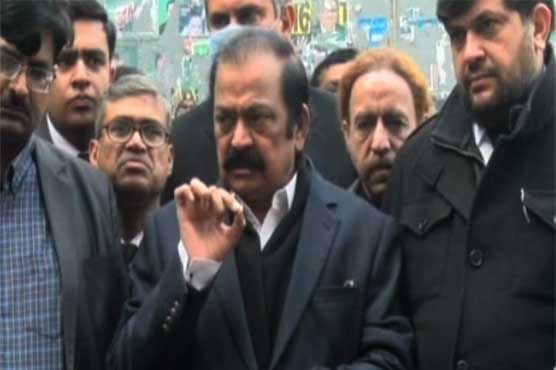 Rana Sanaullah told that PDM will hold next meeting on February 1.
LAHORE (Dunya News) – Pakistan Muslim League-Nawaz (PML-N) senior leader Rana Sanaullah has on Saturday said that the decision regarding resignations will be finalized after the decisive long march.
The PML-N leader talked to media and said Pakistan Peoples Party (PPP) has presented its stance pertaining to the matter of resignations according to the present situation with argument.
He said Pakistan Democratic Movement (PDM) will get people rid of the ineligible government. The incumbent regime did nothing in three months except focusing on the opposition's rallies, he said.
Rana Sanaullah said that the intensity of the government's politics of revenge is increasing with every passing day and the judiciary should intervene and stop this practice. He affirmed that the government will find no evidences of corruption by PML-N.
He told that PDM will hold next meeting on February 1 to decide whether to stage a sit-in in Islamabad or Rawalpindi.