India set up special cell at R&AW HQ to conspire against CPEC in 2015: ISPR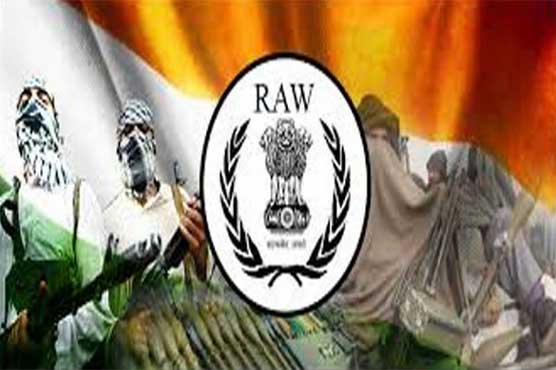 India set up special cell at R&AW HQ to conspire against CPEC
RAWALPINDI (Dunya News) - Indian conspiracies against China Pakistan Economic Corridor (CPEC) have been exposed by Pakistani authorities once again. The infamous intelligence agency Research and Analysis Wing (R&AW) of India has been operating a special cell since 2015 to sabotage the corridor.
China has come out in open support of Pakistan and stated that those who are trying to sabotage the project will be disappointed. Pakistan had already presented a detailed dossier containing irrefutable evidence of Indian state terrorism to the world. It contains all ground realities of Indian state terrorism against CPEC.
DG ISPR Major General Babar Iftikhar has repeatedly exposed India's nefarious designs against CPEC. He exposed India's links, financing, training and sponsorship to terrorists during his November 14 press conference.
Major General Babar Iftikhar had said that a special cell was set up against CPEC at the headquarters of the Indian intelligence agency R&AW in 2015 and an initial amount of Rs 80 billion had been allocated for it. The head of the cell reports directly to the Indian Prime Minister, he added.
The Pakistani dossier reveals that India trained and funded Baloch militants for terrorism in Balochistan and against CPEC. Baloch militant organizations were gathered under the banner of Baloch Raaji Aajoi Sangar (BRAS) by India, forming a militia of 700 insurgents to sabotage CPEC.
DG ISPR had presented evidence in front of the world that a 24-member commission was formed against CPEC, including 10 agents of R&AW and $60 Mn were allocated for the militia.