GB CEC condemns rigging allegations, demands evidence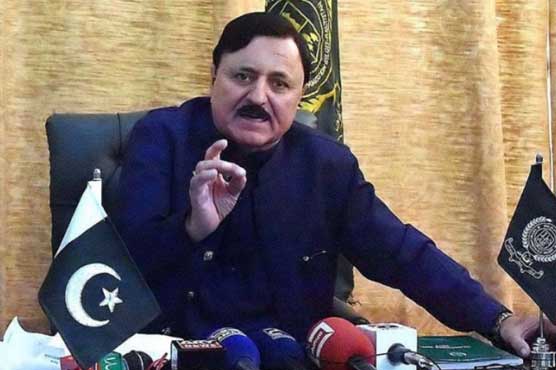 He said that attempts were being made to spread misunderstandings among the people.
GILGIT (Dunya News) – Gilgit-Baltistan Chief Election Commissioner (CEC) Raja Shahbaz Khan on Thursday while condemning the allegations of rigging said that those crying should give evidence of rigging.
Addressing a press conference on Thursday, he said that attempts were being made to spread misunderstandings among the people, adding that the results were delayed due to applications for recounting.
The GB CEC said that an election tribunal has been constituted and Justice Ali Baig will be its head, adding that the tribunal will start its work from tomorrow (Friday) and anyone can approach the tribunal.
"Following the tribunal's judgement, recounting and re-polling will take place," he said.
Raja Shahbaz Khan clarified that the image that went viral on social media is of August 2019 and the talk of changing the result is baseless.
"Every single vote was counted in front of candidate Amjad Hussain in recounting," he said and added Amjad Hussain grabbed more than 11,000 votes in his constituency. "Did he get these votes by rigging," he asked.
He further said that for the first time, pictures of voters had been printed on the electoral lists.
The GB CEC went on to say that the responsibility for the deterioration of law and order situation lies with the political parties and the political parties were also behind the delay in the results.
He said, "Bilawal Bhutto said that his mandate was stolen, what is the mandate, adding that US President Donald Trump also levelled allegations of rigging." "Bilawal Bhutto is a big leader of the big party and such things do not suit him," he added.