Preparations for GB polls in final phase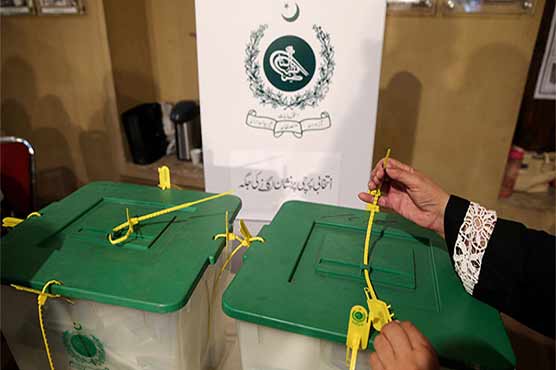 Gilgit-Baltistan CEC committed to hold fair and transparent elections.
GILGIT (Dunya News) – The preparations for much-hyped elections in Gilgit-Baltistan are in final phase as today is the last day of the election campaign.
Political parties are working hard to win the support of voters. Tough competition is expected in the Gilgit-Baltistan elections between ruling Pakistan Tehreek-e-Insaf (PTI), Pakistan Peoples' Party (PPP) and Pakistan Muslim League-Nawaz (PML-N).
The PPP has fielded candidates on all 23 seats while 21 candidates of PTI and PML-N each will be running for their respective constituencies.
Four women candidates will also contest the elections.
Delivery of election materials is underway while staff have been deployed at polling stations.
Gilgit-Baltistan Chief Election Commissioner (CEC) said that he is committed to hold fair and transparent elections.
He said that fool proof security arrangements have been made while postal ballot examination will be held in front of the candidates.