Governors of KP, Nangarhar launch anti-polio drive at Pak-Afghan border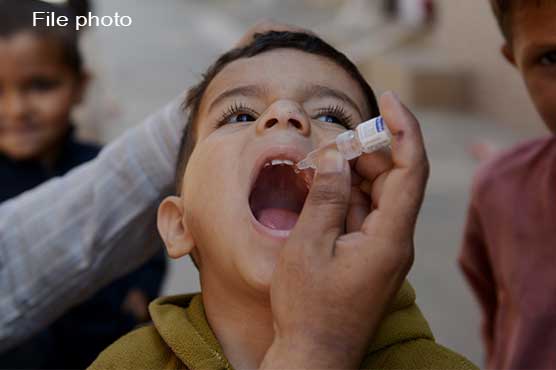 Governors of KP, Nangarhar launch anti-polio drive at Pak-Afghan border
PESHAWAR (Dunya News) - The governors of Khyber Pakhtunkhwa and Nangarhar province of Afghanistan have come together to eradicate polio from Pakistan and Afghanistan. The governors of the two neighboring countries administered polio drops to children at a ceremony.
According to details, Khyber Pakhtunkhwa Governor Shah Farman and Governor of Nangarhar Province of Afghanistan gathered for anti-polio drive, administering polio drops to children at a special ceremony on the Pak-Afghan border at Torkham.
Governor Khyber Pakhtunkhwa Shah Farman said that the two countries would work together to make the region polio-free. 79 cases of polio have been reported in Pakistan and a peaceful and healthy Afghanistan would be of great benefit to Pakistan.
According to Zia-ul-Haq Amarkhail, governor of neighboring Nangarhar province of Afghanistan, 53 cases of polio have been reported in Afghanistan so far. He said that Afghanistan is ready to cooperate with Pakistan in peace, trade and health.
Khyber Pakhtunkhwa Health Minister Timur Saleem Jhagra said that Pakistan has set up three hospitals in Afghanistan while free medical facilities are also provided to Afghans coming to the Torkham border.