CJP Gulzar Ahmed displeased with KP's environmental protection efforts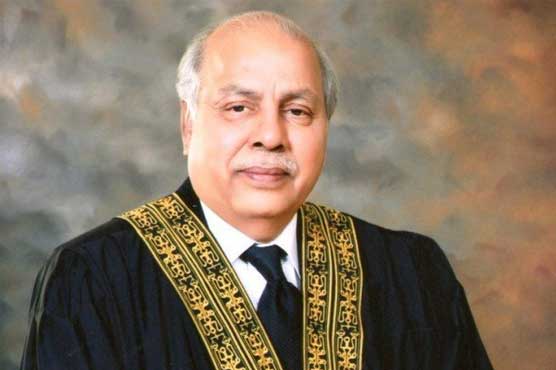 CJP Gulzar Ahmed displeased with KP environmental protection efforts
PESHAWAR (Dunya News) - Chief Justice of Pakistan Justice Gulzar Ahmed expressed displeasure over the lack of environmental protection efforts by Khyber Pakhtunkhwa government and demanded a report from the concerned departments within 4 weeks.
The CJP said this during the hearing of a case related to environmental pollution in Peshawar Supreme Court Registry on Monday. The case was heard by Justice Faisal Arab, Justice Ijaz-ul-Ahsan and Chief Justice of Pakistan Justice Gulzar Ahmed.
The Chief Justice remarked that some officials only write letters sitting in air conditioned rooms, those who do not fulfill their duties should be sacked and new people should be brought in.
Justice Gulzar Ahmed said the time of running business through letters has passed, the environmental condition of the province is deplorable with pollution everywhere.
He said the court has no interest in written claims, the government hasn't taken any practical steps and its report on the matter shows lack of seriousness.
The Chief Justice further said in his remarks that it is claimed that a billion trees have been planted but we did not see a single one, on the other hand, Lahore has taken good steps to eliminate environmental pollution.
Justice Faisal Arab said that the situation of pollution was so bad that even if the pandemic hadn't hit, they would still be wearing face masks.