Yasmin Rashid directs authorities to ensure eradication of dengue larvae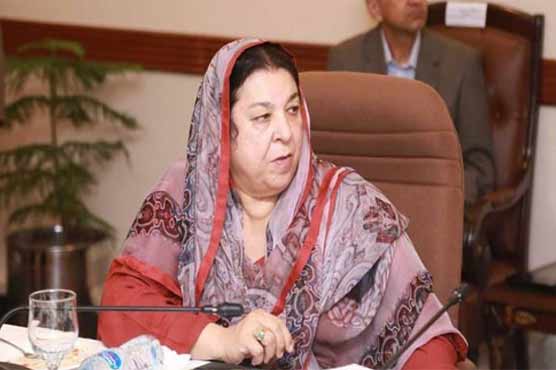 Yasmin Rashid directs authorities to ensure eradication of dengue larvae
RAWALPINDI (Dunya News) - Provincial Health Minister Dr Yasmin Rashid has urged the authorities that all the institutions must make joint efforts to control the dengue epidemic.
According to details, a high level meeting was held under the chairmanship of provincial health minister Dr Yasmeen Rashid in which the activities of anti-dengue campaign in Rawalpindi division were reviewed.
The Commissioner Rawalpindi apprised the Provincial Health Minister of the details of the steps taken to control the dengue epidemic. Dr. Yasmeen Rashid directed to intensify the activities.
Addressing the meeting, she said that the situation regarding dengue epidemic in the province was under control. All agencies must work together to keep dengue under control. The Punjab Health Department has made significant arrangements in this regard.
She directed that all the commissioners and DCs should monitor the activities of anti-dengue campaign themselves. The administration should ensure the eradication of dengue larvae by identifying hotspots while the public is also urged to fully implement safety measures, she added.
Dr Yasmeen Rashid said that under the framework of Prime Minister Imran Khan and Punjab Chief Minister Sardar Usman Buzdar, the number of cases of Coronavirus has decreased. In Punjab, basic steps are being taken for the prevention of dengue, eradication of polio and to control coronavirus.