Children given wrong polio vaccine in Gilgit-Baltistan, accuses CM Sindh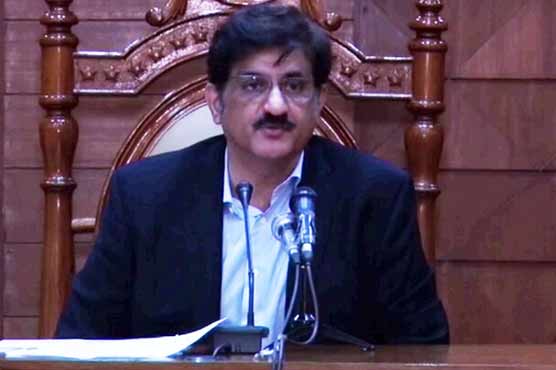 Children given wrong polio vaccine in Gilgit-Baltistan, accuses CM Sindh
KARACHI (Dunya News) - Chief Minister (CM) Sindh has accused that the children of Gilgit-Baltistan were given wrong polio vaccine and demanded an investigation into the matter.
Addressing a press conference in Karachi, he said that the polio spread in Gilgit-Baltistan last year was due to the wrong vaccine. Two cases were also reported in Karachi even though we had eradicated the polio virus in 2018.
Who is involved in the drug scandal should be investigated by the media and also to find out that who has been importing the vaccine, he said.
CM Sindh Murad Ali Shah said that the way the federal government treats Sindh is not even done to an international agency.
He said that we have been criticized for talking about the rights of the provinces. There was no consultation on the locust issue.
He said that K-Electric was a failure of the federal government. K-Electric s board does not include the provincial government.
CM said that the provincial government should also be included in K-Electric Shares and Board. K-Electric s solution is with the federal government. Not only K-Electric but also Hesco and SEPCO are also facing issues, he added.
He demanded to included members of Sindh government in the board of K-Electric