AG Khalid Javed excuses himself from appearing in Justice Faez Isa case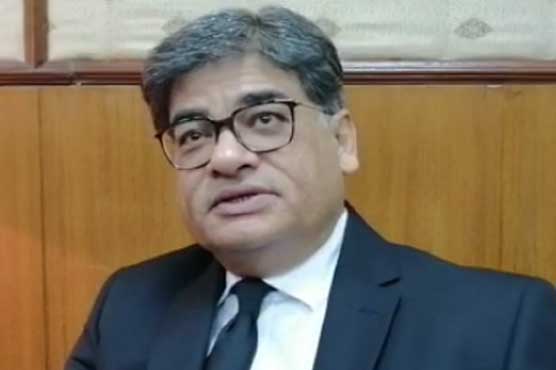 The government on Friday had sought three weeks adjournment in Justice Isa's case.
ISLAMABAD (Dunya News) – The new Attorney General of Pakistan (AGP), Barrister Khalid Javed Khan, has excused himself from proceedings of Justice Qazi Faez Isa case by justifying before the Supreme Court that there "is a conflict of interest."
As the top court began the hearing on Monday to resume the petitions in the reference case against Justice Isa despite the fact that a request for a three-week adjournment by Additional Attorney General Chaudhry Aamir Rehman has already been filed in the court, the attorney general pleaded with the court to allow the additional attorney general to carry on with the same case.
"I can't appear in this case on the government's behalf […] I request the court to approve my request as there's a conflict of interest," he said, adding that Mr Rehman was already prepared to proceed with the case.
To this, the apex court remarked, "We could have given you more time […] you have sought a three-week time for preparation, [and] we consider that the additional attorney general is prepared."
"I have to go abroad for some 'national interest' […] I need time till March 20," the AG said.
"It is also possible that one of us (the judges) need to go abroad as well in March," Justice Bandial remarked. The court adjourned hearing of the case till March 30.
Importantly, the government has decided to hire services of a "private" lawyer for the same case, and has been considering various names, sources privy to the matter told the media.
The government on Friday, through Additional Attorney General Chaudhry Amir Rehman, had sought three weeks adjournment in Justice Isa's case.
The hearing in the presidential reference took a new turn after former attorney general for Pakistan Anwar Mansoor Khan had levelled allegations against some members of the Supreme Court bench hearing the petitions.