Last Updated On 24 December,2019 01:23 pm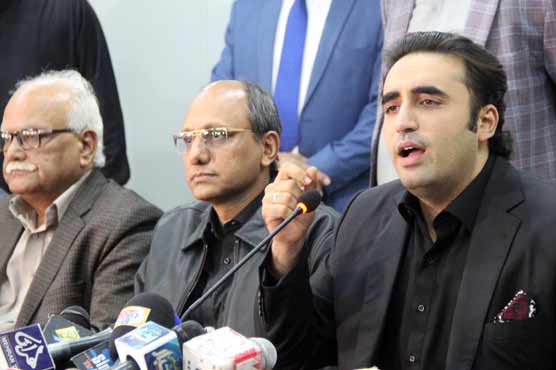 Bilawal said, "We are being deprived of our right to politics."
KARACHI (Dunya News) – Pakistan Peoples' Party (PPP) chairman Bilawal Bhutto Zardari on Monday announced that he would not appear before the National Accountability Bureau (NAB) on December 24.
Addressing a press conference in Karachi on Monday, he said that he has already responded to the questions asked by the anti-graft watchdog and also presented the documents. He asked why the decision to summon him is taken after six months.
The PPP chairman said that the Bureau summoned him on December 24, while everyone knows we observe the death anniversary of former prime minister Benazir Bhutto on December 27 every year. We have never been pressurized.
Bilawal while strongly reacting to the arrest of Pakistan Muslim League-Nawaz (PML-N) leader Ahsan Iqbal said that the NAB-Niazi nexus is unmasked before the masses with the arrest of yet another opposition politician.
He accused that they were not being given permission to observe death anniversary of his mother and former prime minister Benazir Bhutto, adding that they were being stopped from train reservations.
The PPP chairman went on to say that whatever happened during the PTI government's one year in power is in front of everyone, adding that the issues of general public weren't being addressed. "The character assassination of every political party and worker is underway," he said and added cases were being made against political leaders.
"We are being deprived of our right to politics," he added.