Last Updated On 12 December,2019 10:43 pm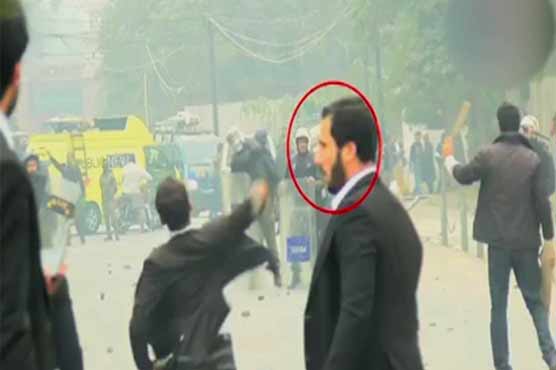 Hassan Niazi survived the lawsuit filed against the lawyers over PIC attack.
LAHORE (Dunya News) – Barrister Hassan Niazi, nephew of Prime Minister Imran Khan, who was clearly seen vandalizing a police van was exempted from the case registered over Punjab Institute of Cardiology (PIC) riot.
According to details, PM Imran's nephew was given a major relief as he survived a lawsuit against the lawyers over PIC attack. However, he uploaded a video statement on social media and apologized on the action taken by the lawyers.
Police have registered an FIR of the PIC riot, which does not include the name of barrister Hassan Niazi, who was a part of the anarchy caused by the lawyer community.
On Dec 11, violent clash that erupted between hundreds of lawyers and doctors and left three patients dead when the charged lawyers stormed into the Punjab Institute of Cardiology and broke windows of the emergency ward and several vehicles parked nearby.