Indian army's report contradicts Modi govt's claims of intrusion across LoC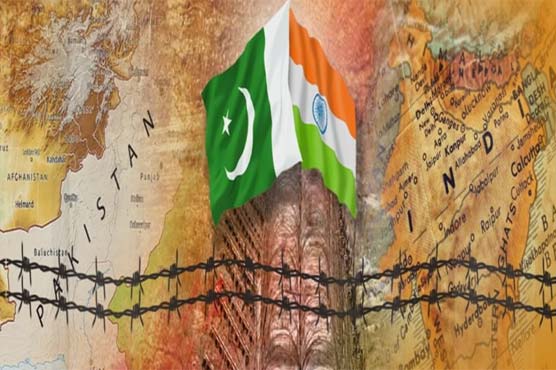 A late-night tweet by the ISPR rejected Indian allegations of intrusion.
RAWALPINDI (Dunya News) – In a latest attempt of forging the facts as United States President Donald Trump offered mediation in the occupied-Kashmir dispute between Pakistan and India, the Indian government's false claims of missing Pakistan army soldier(s) and intrusion across the Line of Control (LoC) have been refuted by its own military report.
In a report submitted to the Indian government, the Indian military has acknowledged the fact that no contact had been made between armies of both countries, no soldier from the Pakistani side went missing and no intrusion occurred in this year.
According to analysts, Indian government has been indulged in playing different tactics for diverting the world attention from the Kashmiris' right to self-determination [in the light of United Nations resolutions].
As Trump offered mediate to resolve the longstanding dispute of Indian-occupied Kashmir (IOK), Pakistan has gained a diplomatic success while New Delhi has been trying to escape from resolving the conflict and continuously violates fundamental human rights.
A late-night tweet by the ISPR rejected Indian allegations of intrusion. "Indian allegations of cross LOC action by Pakistan and possession of bodies are mere propaganda. Such blatant lies/staged dramas are Indian disinformation manoeuvre to divert world attention from increased atrocities by Indian Occupation Forces inside IOJ&K," he said.
Use of cluster munitions has been banned by 102 countries, most of which are signatories to the Convention on Cluster Ammunition, because of concerns that the weapon causes disproportionate civilian casualties. Some of the unexploded bomblets released from a cluster bomb may remain unexploded and may kill or maim civilians even afterwards.
Inter-Services Public Relations (ISPR) Director General Major General Asif Ghafoor categorically denied that the army had initiated cross-border fire and the bodies of Pakistani soldiers had been found by Indian troops in held Kashmir.
Earlier in the day, the Indian army claimed it had "successfully foiled" a "border action team (BAT) operation by the Pakistan army" in the Keran sector, according to Times of India.
It is pertinent to mention here that Indian Army used cluster ammunition to target the civilian population across the Line of Control (LoC) in Azad Jammu and Kashmir (AJK) in violation of the Geneva Convention and international law.
The Indian military, on the intervening night of July 30 and 31, targeted innocent citizens including women and children in Neelum Valley through artillery using cluster ammunition – resulting in the martyrdom of two civilians, including a boy, as per the statement of ISPR.
Indian army deliberately used cluster bombs to target civilian population, resulting in the injuries of eleven other people, who sustained critical bullet wounds, according to military's media wing.
"This is [a] violation of Geneva Convention and international humanitarian law," the ISPR stated, adding that the use of cluster ammunition is prohibited under the Convention on Cluster Ammunition because of its severe impact on non-combatants.
"This blatant Indian aggression against all international norms exposes true character of Indian Army and their moral standing," the statement read.
It added that it was time for the international community to take notice of "this Indian blatant violation of international laws" on use of cluster ammunition in targeting innocent citizens.
DG ISPR in a tweet said no weapon can suppress determination of Kashmiris to get their right of self determination.