Last Updated On 30 January,2019 07:10 pm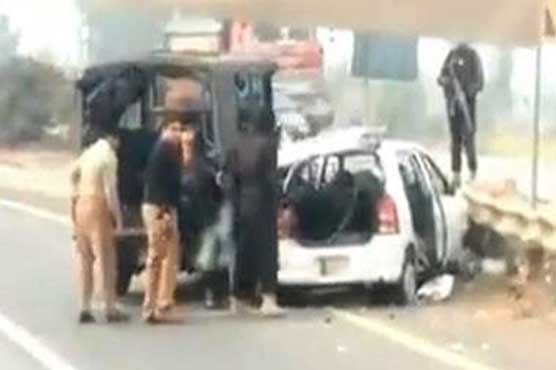 The committee demanded to immediately form judicial commission.
ISLAMABAD (Dunya News) - Senate Standing Committee on Human Rights on Wednesday rejected claims that a suicide jacket was placed in the vehicle of the victims of Sahiwal tragedy.
Punjab additional secretary home briefed the meeting but met with dissatisfaction from the members.
The committee demanded to immediately form judicial commission.
Home secretary while admitting that the CTD way of conducting operation was not accurate said that the people sitting in the car should have been identified first.
"The statement of children regarding 'money offer' can likely be the result of trauma that they faced," he said.
Also Read: Sahiwal tragedy: Senate rejects JIT, urges govt to form judicial commission
Committee members asserted that instead of firing from four feet distance, the CTD officials would have stood 50-foot away from the vehicle if they knew that a suicide vest was inside it.
"Were the officials blind when they shot dead a 13-year-old girl?" they rebuked.
Committee chairman asked why the operation was not held on January 17 and 18 despite having strong intelligence information.
"I am shocked why the Punjab government has yet not finalized the Terms of References (ToRs)," he said.
Committee member Barrister Saif stressed the statement uttered immediately after the incident has great legal value.
"Do not take the statement of the child lightly. Where are the weapons and suicide jackets recovered from the vehicle? If your purpose was to 'kill only' then it means that CTD has become a 'killing squad'. You kill terrorists every day. Maybe some of them are also innocent. Rao Anwar also used to act the same," he declared.