Last Updated On 25 January,2019 02:46 pm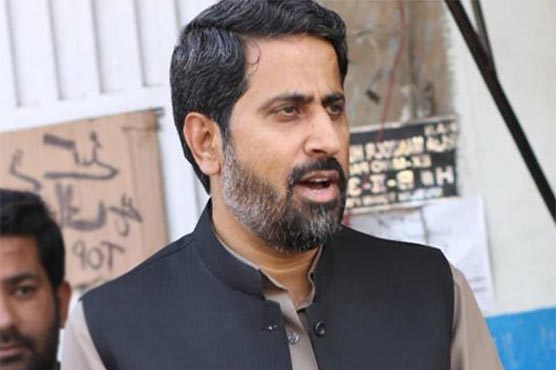 Hamza Shahbaz didn't respond to the in-camera briefing on the Sahiwal firing in the House.
LAHORE (Dunya News) – Provincial Minister for Information and Culture Fayyaz-ul-Hassan Chohan on Friday assured to bring those involved in Sahiwal incident to justice at any cost.

Talking to media in Lahore, the minister said that Joint Investigation Team (JIT) report revealed that victim Zeeshan was having contacts with terrorists while Khalil and his family members were innocent.

To a question related to Punjab Assembly session, he told that Opposition Leader Hamza Shahbaz didn't react to the in-camera briefing on the Sahiwal firing in the House.

Responding to health of ex-prime minister Nawaz Sharif, Chohan said that his condition is normal and his reports are also clear.

Earlier, JIT, probing into the alleged encounter of three members of the same family near Sahiwal, found that the car was riddled with 52 bullets including 46 shots from SMG gun and six shots from 9mm pistol.
The car was transferred to the Yousafwala police station and the officers, who were involved in the operation, were shifted to the Noor Shah police station.

On January 19, CTD officials killed four people, including a couple and their teenage daughter in an alleged "encounter" in Sahiwal, triggering a national outcry that prompted the government to take the security officials into custody and order an investigation into the incident.
The officials claimed that the 'terrorists' were killed in an intelligence based operation (IBO). Three other terrorists including Shahid Jabar and Abdul Rahman managed to flee during the chase near the toll plaza of Sahiwal.
They also claimed of confiscating explosives and weapons from the car adding that officers were investigating into the matter as part of the operation in Faisalabad on January 16.
Contrarily, an eye witness has told the media that the deceased were neither equipped with any weapon nor resisted officers whereas three children were also present in the car.
The eyewitnesses further said that the children while speaking to them at a nearby petrol station claimed that the "police have killed their parents".
"Following the firing incident, the police left the children at the petrol station where they spoke to us. A few minutes later, however, CTD officials returned and took the children with them to an undisclosed location," the eyewitnesses added.