SC dismisses Sindh govt's application on 18th amendment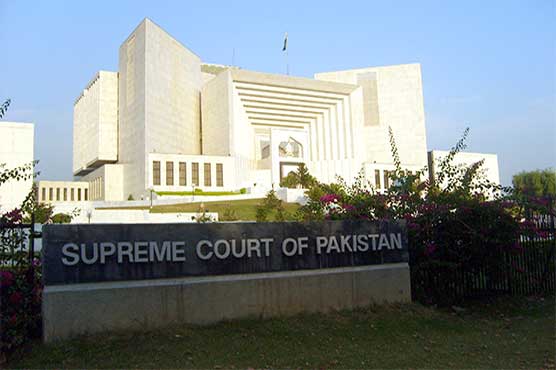 Senator Raza Rabbani had sought formation of a bench to resolve the issue.
ISLAMABAD (Dunya News) – The Supreme Court on Wednesday dismissed an application filed by the Sindh provincial government pertaining to the 18th amendment and provincial autonomy.
Reportedly, the Pakistan Peoples Party (PPP)-led provincial government had filed an application over administrative powers which it could practice or execute under the 18th amendment.
Chief Justice of Pakistan (CJP) Saqib Nisar announced the judgement and said that the reasons of application's dismissal would be mentioned in the detailed judgement.
Earlier on January 4, a five-member bench of the apex court rejected senator Raza Rabbani's plea to form full bench over the matter.
Responding to the court, Rabbani said, "The court had raised several questions. It would be appropriate if a full bench is formed on the matter."
Justice Ijaz-ul-Ahsan remarked that the court was not reviewing 18th amendment but dissolution of a few hospitals under it.
The case was related to a controversy between the federal and provincial governments over ownership of three major hospitals in Karachi including the Jinnah Postgraduate Medical College (JPMC), the National Institute of Cardio Vascular Diseases (NICVD) and the National Institute of Child Health (NICH).
The Sindh government had asserted that the health sector was handed over to provinces under the 18th Amendment, and therefore management of the hospitals should be under their authority.
"The 19th amendment was introduced to further elaborate the18th amendment. I respect the observation of court and will continue arguments in case," Rabbani had said.
The CJP had expressed concerns that if provinces were not striving for betterment in health sector, how the federal government not intervene.
Rabbani had replied that if decision concerning the management of hospitals was not transferred to provinces then the article would lose its value.
"The court has declared 18th amendment constitutional and accurate. Before us, the query is not about the difference in provinces but to elucidate the legal point," the CJP asserted.