CJP orders recovery of 40-Kanal land occupied by Khokhar brothers within 10 days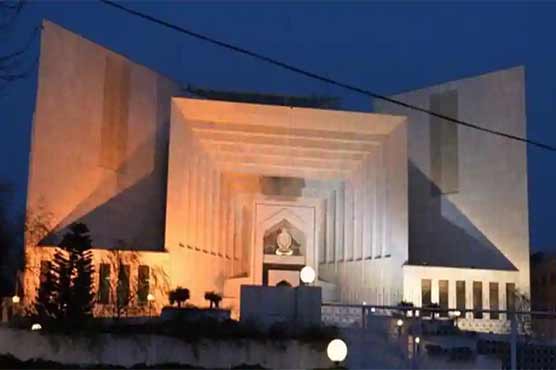 ACE DG submitted assets detail of Khokhar brothers to the court on Sunday.
LAHORE (Dunya News) – Anti-Corruption Establishment (ACE) Director General (DG) on Sunday submitted assets detail of Pakistan Muslim League-Nawaz's (PML-N) Member National Assembly (MNA) Afzal Khokhar and his brother Saiful Malook Khokhar to the Supreme Court (SC) in a suo motu case on the Lahore Development Authority (LDA).
Reportedly, a two-member bench, headed by Chief Justice of Pakistan (CJP) Mian Saqib Nisar, expressed anger when it was told about 22 encroachments on the land owned by the Lahore Development Authority (LDA).
Khokhar brothers were also present in the court. Meanwhile, the CJP ordered to recover the land from their possession within 10 days.
The details revealed that a government-owned 40-kanal land has been occupied by the Khokhar brothers.
The DG informed the bench that the accused brothers have obtained a bail until CJP's retirement, assuming that they won't be held accountable after that.
Subsequently, the CJP ordered to vacate the Khokhar Palace, and said "we can establish an institute for education at the palace".
"I won't allow oppression in Pakistan. Khokhar brothers have set a pattern of land grabbing," he stated, adding that he knew their intentions after his retirement.
Subsequently, he ordered the ACE to lodge cases against the brothers.