PPP submits resolution against PTI leadership in PA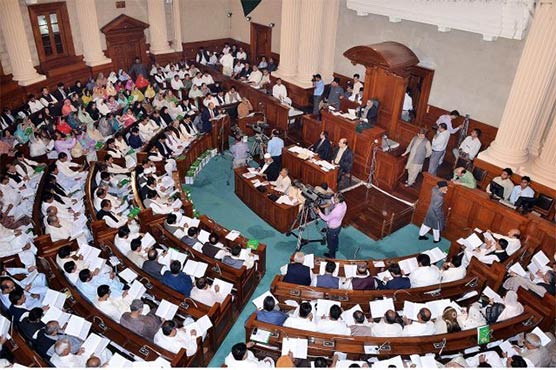 The resolution demanded to put the name of PM Imran Khan and other PTI's leaders in ECL
LAHORE (Dunya News) - In a tit for tat strategy the Pakistan Peoples' Party (PPP) submitted a resolution in Punjab Assembly on Monday against the PTI leadership.
The resolution demanded to put the name of Prime Minister Imran Khan and other PTI's leaders, who are being interrogated by the National Accountability Court (NAB), in the Exit Control List (ECL).
The PPP's leader in Punjab Assembly, Sayed Hasan Murtaza submitted the resolution.
He said that the leadership of Pakistan Peoples' Party is being politically victimized by the incumbent government. The PTI govt taking revenge by putting the PPP's leadership names in the ECL, he added.
Murtaza said the party will retaliate against such kind of political victimization and biased accountability process.