MQM-P Bahadurabad decides to file defamation suit against Farooq Sattar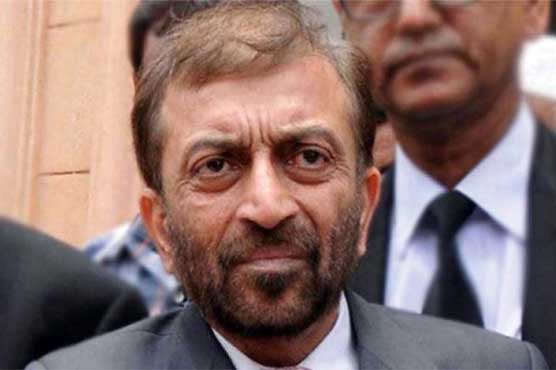 Farooq Sattar said that everyone should be made accountable.
KARACHI (Dunya News) – Muttahida Qaumi Movement-Pakistan (MQM-P) Bahadurabad wing on Tuesday has decided to file defamation suit against Farooq Sattar and his companions over corruption allegations.

According to details, a formal notice of Rs 50 crore each will soon be sent to them.
Bahadurbad wing leader claimed that a meeting for reconciliation was arranged by mutual friends on November 6 during which, Sattar demanded to make him convener of the party and give respect he deserves. But, he was informed that Khalid Maqbool is party convener now, he added.
On the other hand, talking in Dunya News program, Farooq Sattar said that everyone should be made accountable.

Bahadurabad wing said, "When Sattar conducted intra-party elections in PIB, he became convener for four years. Now when Khalid Maqbool has been made convener, why should we hold intra-party polls in so hurry."

On November 10, MQM-P had decided to revoke the party membership of senior leader Dr Farooq Sattar during a meeting at the secretariat in Bahadurabad. The leadership had also directed the members not to maintain any contact with him.
It is to be mentioned here that Sattar had stepped back from the party matters after he was not given ticket for the by-elections. He had also resigned from the Rabita Committee due to personal reasons.

MQM-P was divided into two groups, PIB and Bahadurabad wings, following a dispute over the party's nominations for Senate election.
Afterwards, Election Commission of Pakistan (ECP) sacked Farooq Sattar from the post of party convenership and annulled the intra-party elections of PIB wing.
On August 22, 2016, Sattar had taken over as MQM-Pakistan's chief and disconnected contacts with the London faction.