Last Updated On 12 November,2018 05:30 pm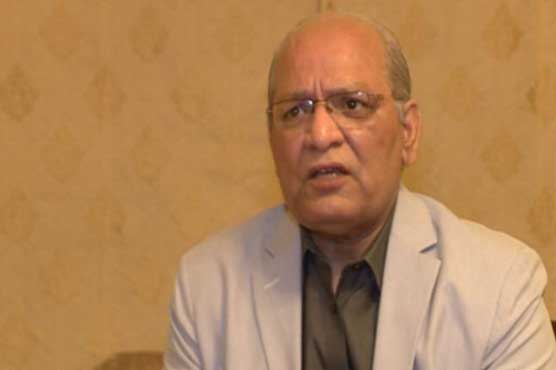 The ruling PTI has annihilated economy of the country, stated Khan.
ISLAMABAD (Dunya News) – Pakistan Muslim League Nawaz's (PML-N) leader and firebrand senator Mushahid Ullah Khan on Sunday, while unleashing usual verbal onslaught on ruling Pakistan Tehreek-e-Insaf (PTI), claimed that downfall of the government had started.
Taking a jibe at govt's loan-seeking drive from friendly countries, Khan stated that he had seen such a premier for the first time who informed beforehand that he was going to beg from a certain country.
"The ruling PTI has annihilated economy of the country", stated Khan.
Khan went on to say that government couldn't anwer whether Asia Bibi, the Christian woman acquitted by apex court in blasphemy case, was in Pakistan or not. He added, "At present, talks are being held over establishing ties with Israel. No one is willing to talk on Asia Bibi or arrival of Israeli aircraft."
Khan revealed that a lawmaker of PTI owns 36 offshore companies; however he refrained from making his name public.
Accusing govt of carrying out biased accountability, Khan urged govt to hold everyone accountable, irrespective of his/her loyalties.