Rawalpindi: CJP to undergo medical examination as health improves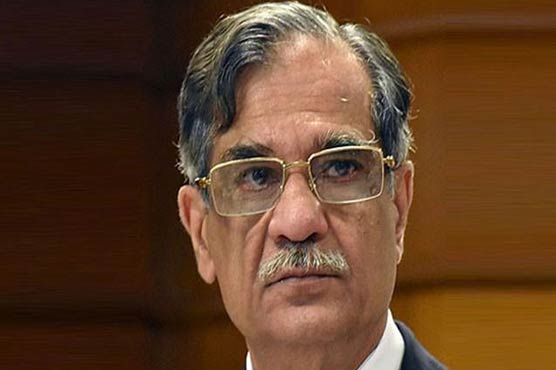 CJP was shifted to VIP ward.
RAWALPINDI (Dunya News) – Doctors at Rawalpindi Institute of Cardiology on Monday (RIC) will carry out medical examination of Chief Justice of Pakistan (CJP) Justice Saqib Nisar as his health continues to improve.
Sources at RIC told our correspondent that CJP's blood pressure and pulse rate is normal.
Earlier yesterday, CJP Justice Saqib Nisar was rushed to RIC where an angioplasty was performed by doctors to open blocked artery of to restore normal flow of the blood.
CJP was shifted to VIP ward.
Rangers have taken over security of the hospital to avoid any untoward situation.