Unhygienic food points in universities: What students are eating?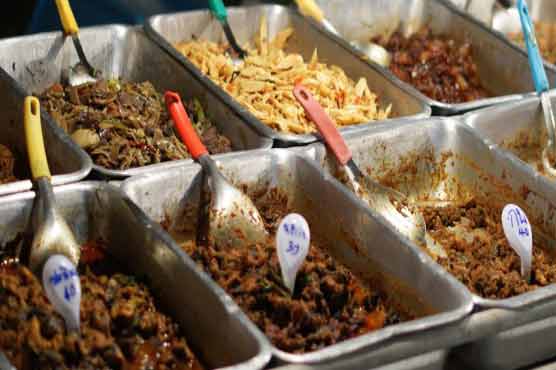 Food is necessity for us; if it is hygienic it will energize us, if unhygienic it will devastate.
(Web Desk) – Universities are the source of education for students. For gaining academic exposure and spending time in their respective institutions, they need something to eat. Be the students reside in hostels or not, they want canteens to satisfy their hunger. Keeping their needs into account, universities around the country have maintained eating points. Sadly, most of eatables preserved and prepared in them are not up to the mark.
Punjab Food Authority on complaints raided cafeterias of various universities. During checking, eight points were sealed off for selling germ-laden foods. Overall 128 food-points were checked in the first round of food cleanliness drive. Officers were of the view that in the coming days, more and more raids will be made so that hygienic food could be provided to the students.
ALSO WATCH: Punjab Food Authority team attacked, held hostage in Murree

---
Eating expired or unhygienic food can damage students' mental abilities. It is obvious that at this point, students are eating poison, but mild intensity.
---
According to DG Food Authority Muhammad Usman in the second round, it will be made sure that only registered person could operate the food stalls. Furthermore, it will also be vital for them to possess medical certificates.
Students bound to eat germ-infested foods
There are multiple canteens all around the country which are selling unhygienic foods to students, especially to those who live in hostels and are bound to eat whatever is available to them. Food which is a basic source of energy needs to be prepared and preserved in a suitable environment so that they could fulfil the eating needs of consumers rather make them out of sorts. Eating expired or unhygienic food can damage their mental abilities too. In a nutshell, at this point, students are eating poison, but mild intensity.
---
Reported by Sohail Qaiser
Edited and translated by Junaid Ali Malik