Last Updated On 28 September,2018 05:26 pm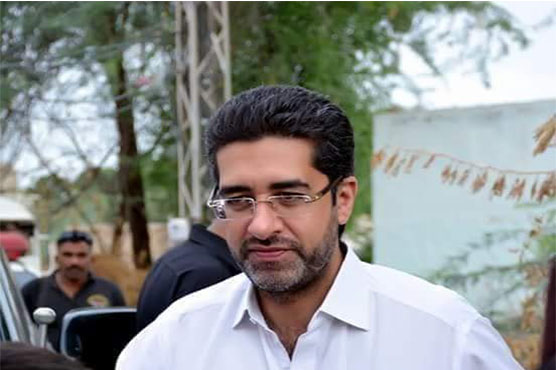 Talpur's confession came in huddle of the Sindh Assembly.
KARACHI (Dunya News) – In a startling revelation, Pakistan Peoples Party's (PPP) lawmaker Taimur Talpur has on Thursday confessed to horse-trading in the Senate elections.
As per details garnered, Talpur's confession came in huddle of the Sindh Assembly.
Taimur said, "Senate polls witnessed horse-trading. The member who sold his vote to Pakistan Peoples Party (PPP) is also sitting in the House".
A ruckus erupted in Sindh Assembly soon after Talpur's remarks as opposition's lawmakers—who were left flabbergasted by the unforeseen disclosure—staged protest and urged Chief Justice of Pakistan (CJP) Justice Saqib Nisar to take suo motu notice and initiate a thorough probe into the matter.
Responding to opposition's comments, Marvi Rashdi deplored that a public office was awarded to British national Zulfi Bukhari.
She further regretted that federal govt hasn't yet crafted a foreign policy yet.
Pakistan Muslim League Nawaz (PML-N) and Pakistan Tehreek-e-Insaf (PTI) had both protested and expressed severe reservations over clandestine act of horse-trading in the Senate polls. Imran Khan—incumbent prime minister—had expelled as many as 20 lawmakers. Khan had also promised to introduce direct voting system in Senate elections aimed at curbing the appalling act of switching loyalties for money once and for all.
On the other hand, Nawaz-led PML-N had accused PTI of selling their votes to PPP co-chairman Asif Ali Zardari while terming PPP and PTI two sides of the same coin.