Last Updated On 18 September,2018 11:54 pm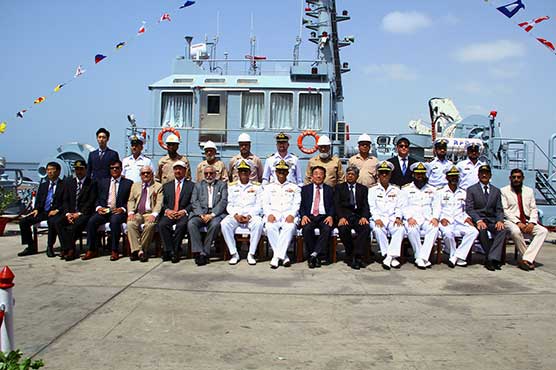 The Tug has a 34 meter overall length with a displacement of 481 tons
KARACHI (Dunya News) – The handing over ceremony of 32 T Bollard Pull (BP) Tug built for Pakistan Navy was held at Karachi Shipyard & Engineering Works (KS&EW) on Monday.
In a statement issued by the Directorate of Public Relations of Pakistan Navy, Deputy Chief of Naval Staff (Project) Rear Admiral Ather Mukhtar was the chief guest on the occasion.
The Tug has a 34 meter overall length with a displacement of 481 tons. It has maximum speed of 12 knots and propelled by 2 x Diesel Engines and same number of Azimuth Thrusters. It is fitted with a very robust fendering arrangement for all round tugging operations of almost all sizes of ships and crafts of Pakistan Navy.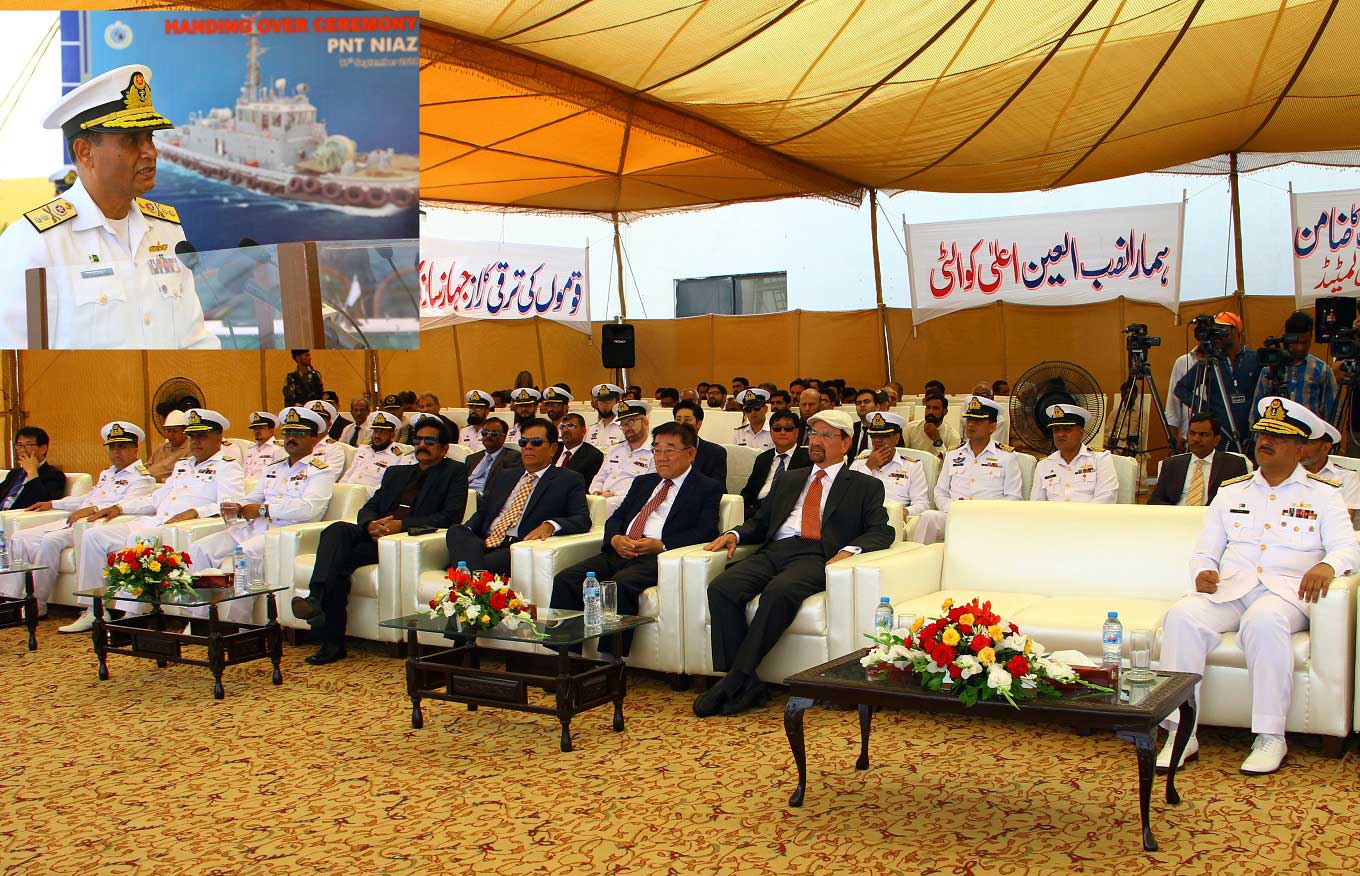 Speaking on the occasion the chief guest said that the project was indeed a loud manifestation of the vision of Pakistan Navy to pursue self reliance in field of ship's construction.
He appreciated Ministry of Defence Production (MoDP) and Karachi Shipyard for their valuable contribution towards attaining goal of self-reliance in the field of ship building.
He said Karachi Shipyard was one of the few public sector industries, which had made a remarkable turnaround in last decade and was playing a pivotal role in supporting all components of national maritime sector.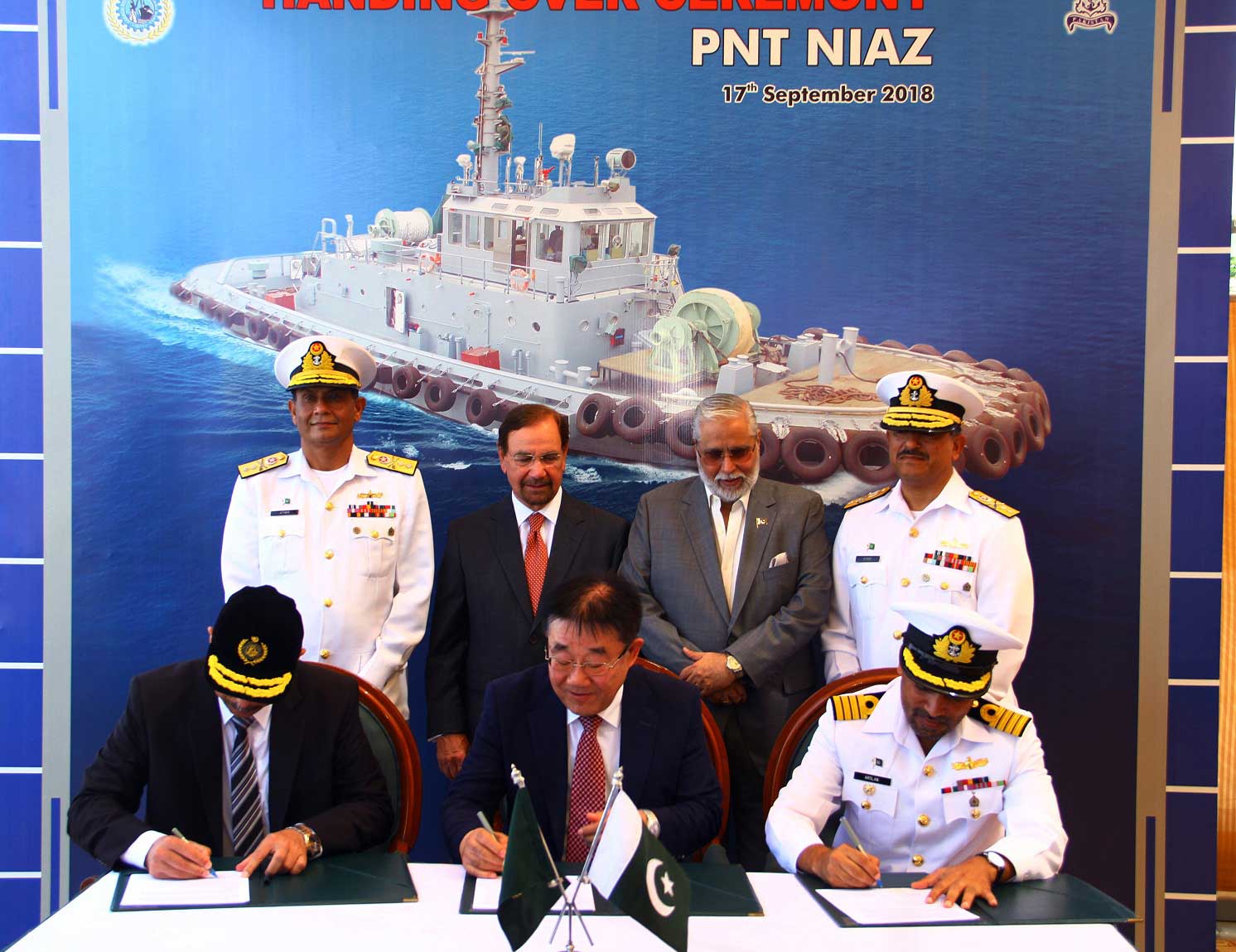 Earlier Managing Director KS&EW, Rear Admiral Ather Saleem in his welcome address thanked Pakistan Navy and MoDP for their continued support.
He said this project had been completed with self sufficiency in all phases of construction and no foreign assistance had been sought. He also briefed about the ongoing Shipbuilding, Ship Repair and General Engineering activities at KS&EW.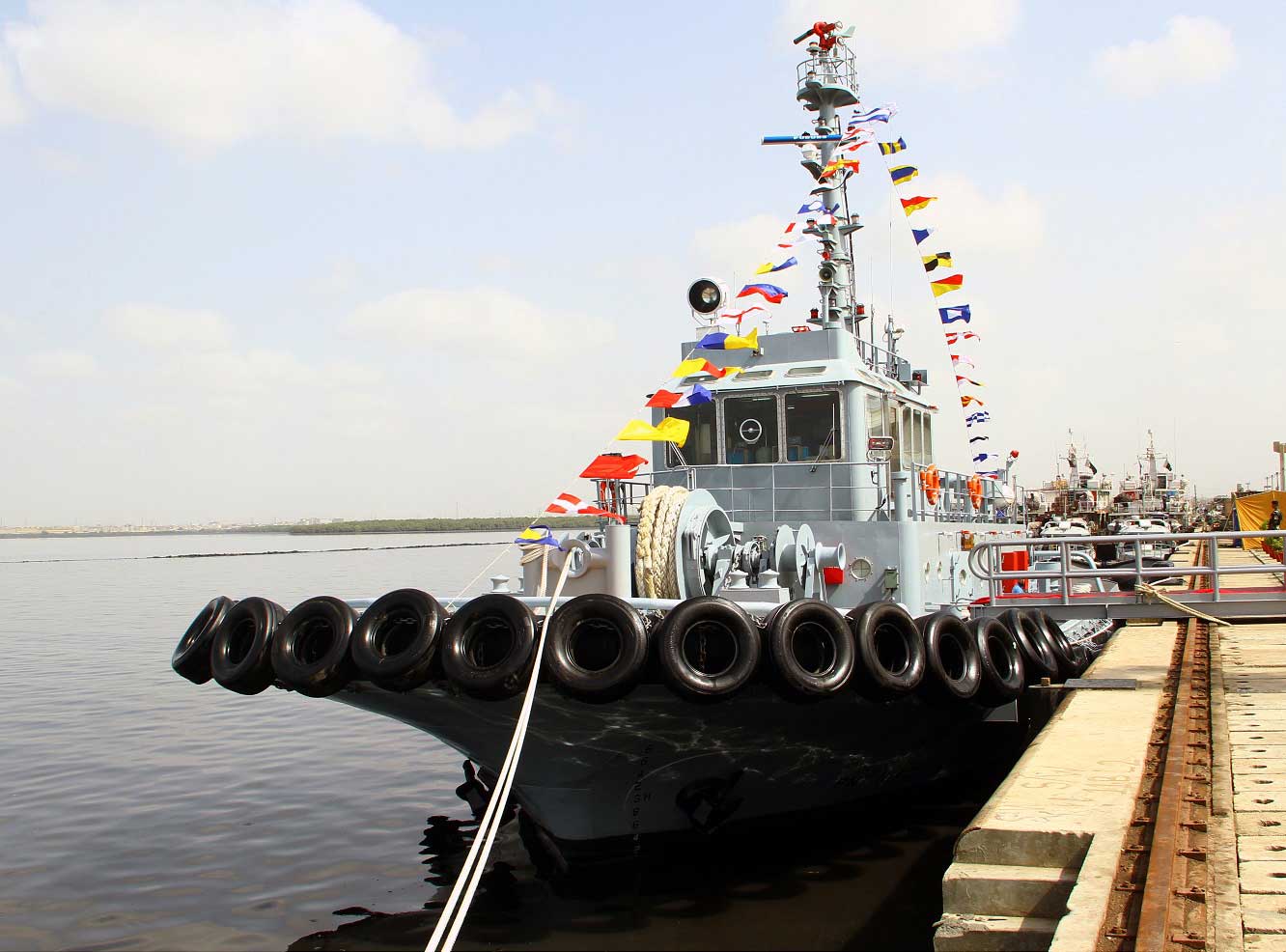 He said each and every worker of Karachi Shipyard was ready, prepared and committed to completing all assigned projects on time while meeting international quality standards.
The ceremony was attended by high ranking officials from government, Pakistan Navy, Corporate Sector and KS&EW.