Those opposing dams' construction implementing someone else's agenda: CJP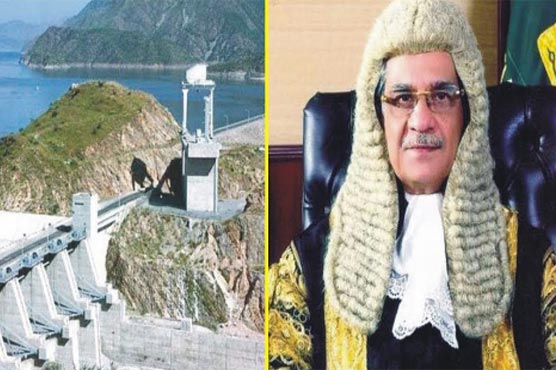 Chief Justice's remarks came during the hearing of Dadhocha dam case.
ISLAMABAD (Dunya News) – Chief Justice of Pakistan Mian Saqib Nisar on Wednesday asserted that those opposing the construction of dams are working on someone else's agenda.
During the hearing of Dadhocha dam case, the CJP remarked that no compromise will be made on the construction of dams.
"We will not allow the agenda of non-construction of dams to be fulfilled. They are being built for the future of upcoming generations," he remarked.
Also Read: PM, CJP dams fund receive Rs 2.062 bln by Sept 7
"One of the politician said that Supreme Court should form a political party. Nobody has to utter such words. The matter pertains to human rights," pronounced the CJP.
He further added that dams will be constructed at every cost no matter how influential is the politician or opposition leader.
Similar reaction was also expressed by the Chief Justice a day before during the hearing of a case pertaining to early construction of Punjab Kidney and Liver Institute.
Saqib Nisar sternly remarked that those calling dam funds 'begging' should be ashamed of themselves.
"The construction of dam is in national interests and we are gathering funds for it. Those criticizing the move are dishonorable," he added.