In pictures: Struggle that Begum Kulsoom Nawaz put during her life time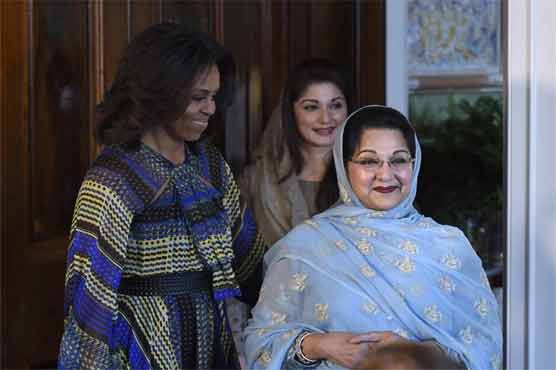 Pictures explore different angles of her personal and political life with her husband.
(Web Desk) – Begum Kulsoom Nawaz earmarked a large span of time with and for Nawaz Sharif to have him succeed in politics. Three time first lady of Pakistan was a graceful personality who saw numerous occasions through her lifetime. Her struggle against Pervez Musharraf gained her prominence among masses. Following are varied pictures that illustrate various phases of her life.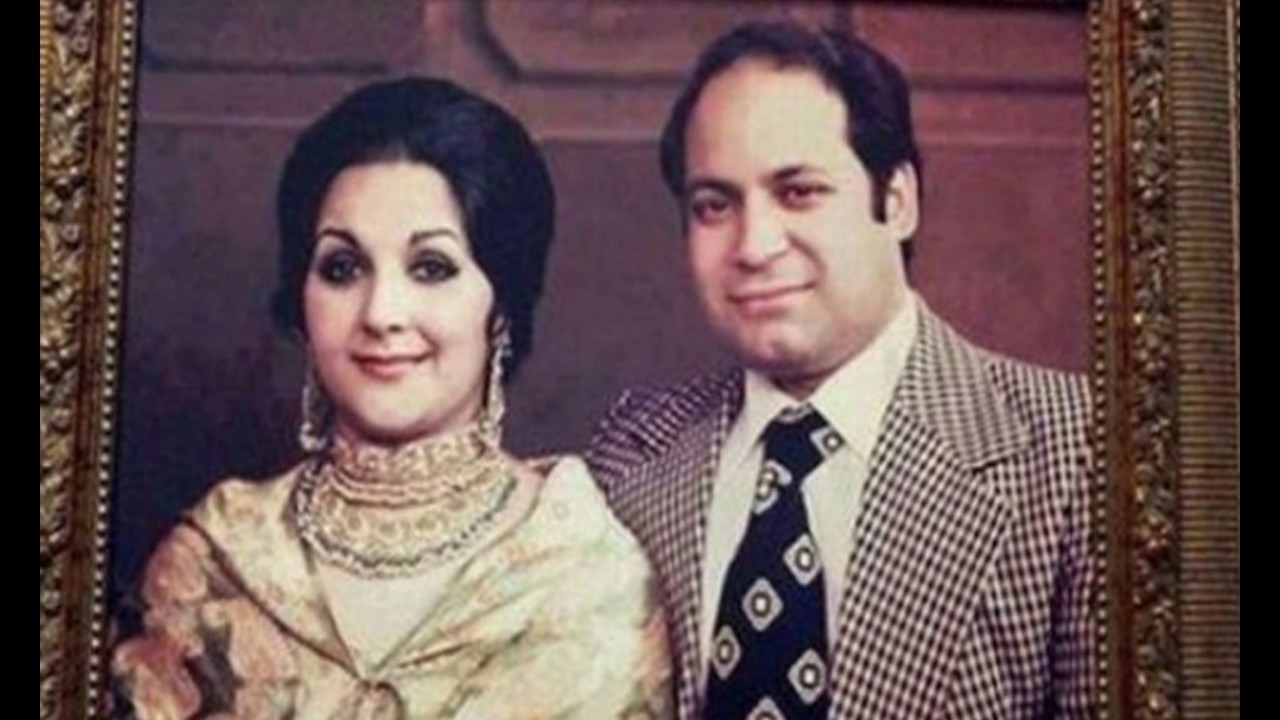 Nawaz Sharif with his better half Kulsoom Nawaz, an old picture of newly wed couple. Photo: File

---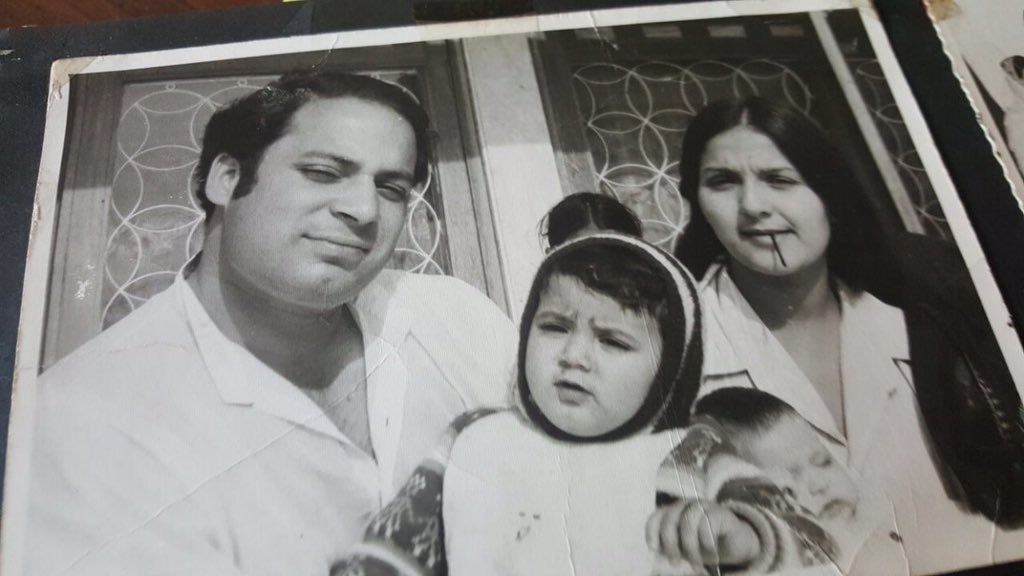 A family photo, Nawaz with Kulsoom Sharif and their son. Photo: File

---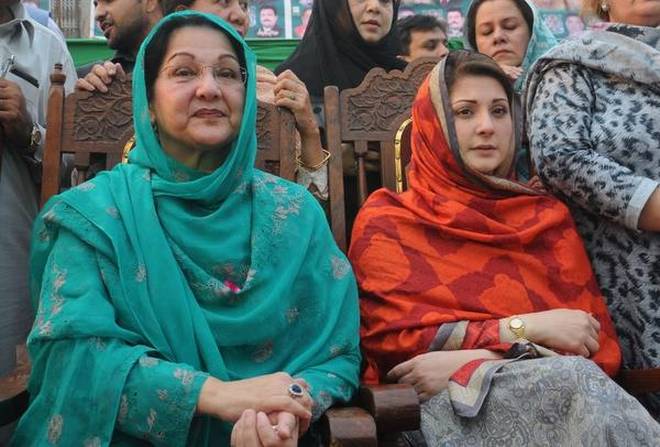 Kulsoom Nawaz with daughter Maryam Nawaz attending a public gathering. Photo: File

---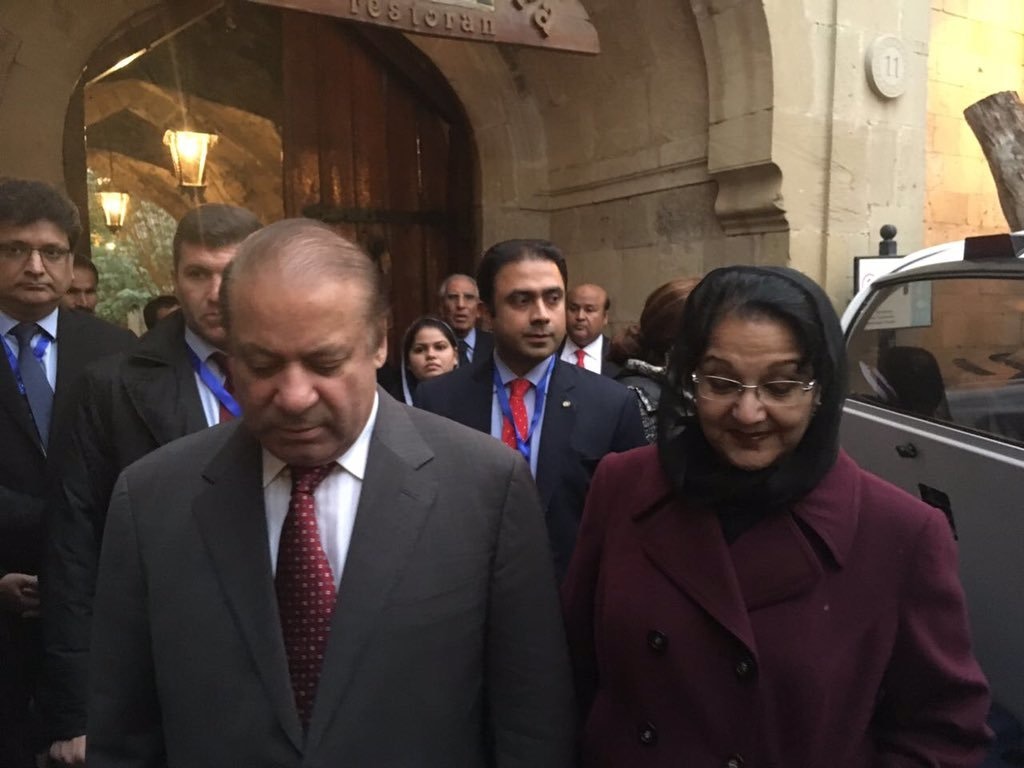 Nawaz Sharif and Kulsoom Nawaz together after attending an event. Photo: File
---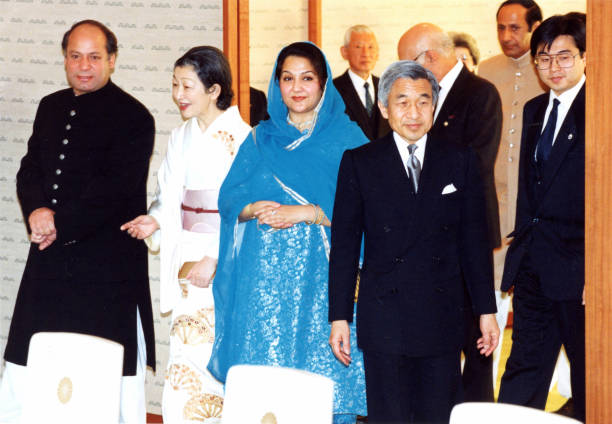 During premiership, Nawaz and Kusloom Sharif with foreign dignitaries. Photo: File
---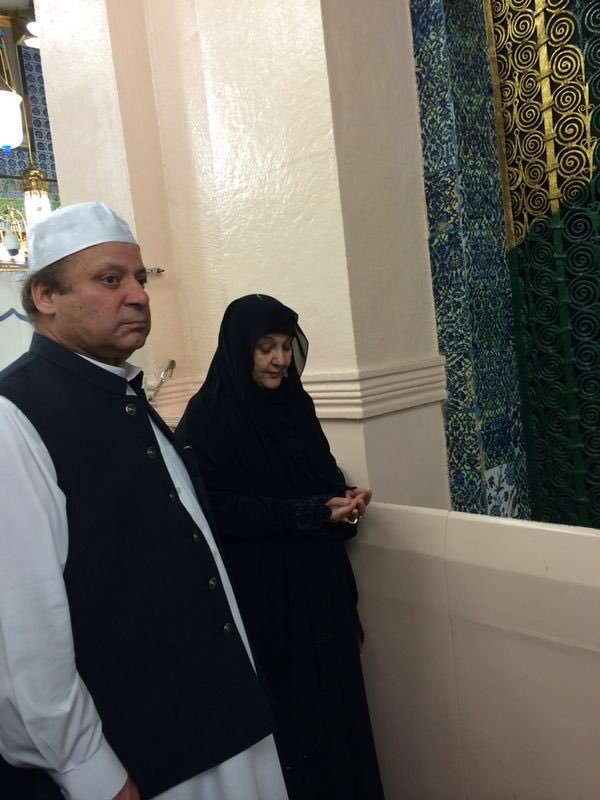 The duo visiting holy site in Saudi Arabia. Photo: File
---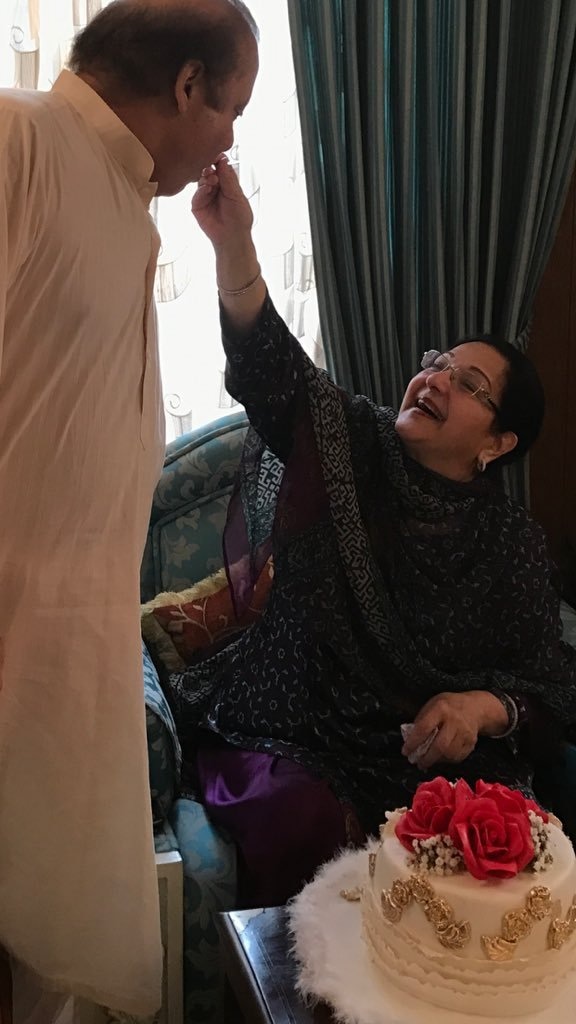 Kusloom Nawaz celebrating birthday with Nawaz Sharif. Photo: File

---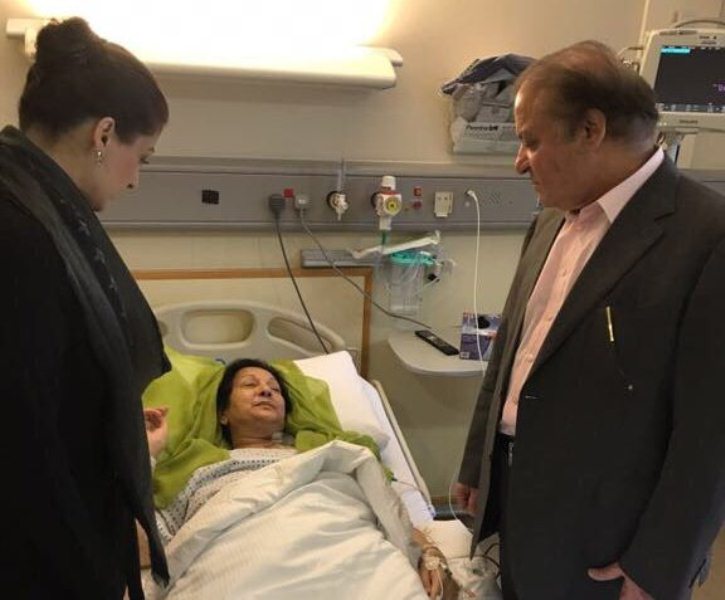 Kusloom Nawaz suffered a heart attack when she was fighting with cancer. Photo: File
---
Various phases of her life are epitome of the fact that she was a well conscious lady who when instructed by her husband rose to the occasions and took part in political campaigns. Her death came at the time when her husband and daughter are imprisoned in an historic verdict given by apex court against them.