Chinese Foreign Minister to visit Pakistan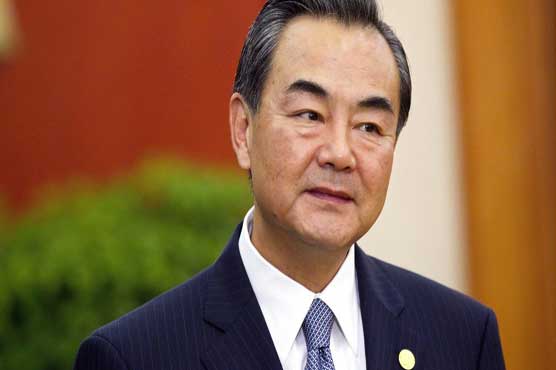 Wang Yi will meet Pakistan's top leadership on his three-day visit.
ISLAMABAD (Dunya News) - China's Foreign Minister Wang Yi will arrive in Islamabad today on a three-day visit.
This was announced by China's Foreign Ministry Spokesperson Hua Chunying during her regular press briefing in Beijing on Thursday.
Wang Yi will exchange views on bilateral relations and the international and regional issues of mutual interest during his meetings with Pakistani leadership, she said.
Chinese Ambassador Yao Jing in his congratulatory message on Pakistan's 53rd Defence Day reiterated Beijing's support for Pakistan in safeguarding peace.
Chinese President Xi Jinping on September 5 sent a congratulatory message to Dr Arif Alvi on his election as Pakistan's new president.
"China and Pakistan are good neighbours, good friends and good brothers that treat each other with all sincerity and share weal and woe, and the friendship between the two countries has remained solid and kept growing despite the fluctuating international situation," Xi said in a message on Wednesday.
Xi recalled that China and Pakistan jointly decided to enhance their bilateral relations to an all-weather strategic cooperative partnership when he visited Pakistan in 2015.
In recent years, with the joint efforts made by both sides, mutual political trust is stronger, and the construction of the China-Pakistan economic corridor is fruitful, which has not only benefited the two countries and the two peoples, but made positive contribution to peace and development in the region, Xi said.
The Chinese president noted that the strategic significance of the China-Pakistan relations is more prominent under the current circumstances, and the two countries should support each other more staunchly and conduct deeper cooperation.