Pervaiz Elahi vows to work for pro-people legilslations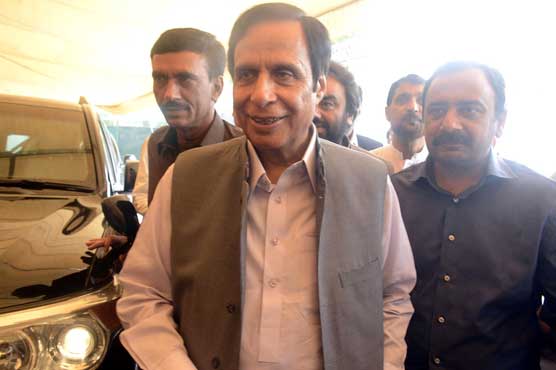 Elahi first served as the Punjab Assembly speaker from 1997 to 1999.
LAHORE (Dunya News) – Newly elected Punjab Assembly Speaker Pervaiz Elahi Thursday vowed to conduct the proceedings of the house in a transparent manner.
In his maiden speech, Elahi thanked his voters, especially PTI Chairman Imran Khan, for their support and vowed to work for betterment of the province and Pakistan.
"I will do justice to each lawmaker regardless of his party affiliation. We have to legislate for the people, for their welfare and development," he added.
The Punjab Assembly speaker urged the opposition to play a constructive role in the passage of legislation.
Out of the total 349 votes, Elahi secured 201 votes, while his rival, PML-N's candidate Chaudhry Iqbal Gujjar obtained 147 votes. One vote was rejected during the counting.
Elahi first served as the Punjab Assembly speaker from 1997 to 1999.
---
Ruckus during session
---
Ruckus was created thrice during the session of the assembly. Pakistan Muslim League-Nawaz (PML-N) expressed grave concerns over the polling process. Khawaja Saad Rafique maintained that fool-proof arrangements have not been made.
The members of the assembly created a ruckus while chanting slogans against each other. As the speaker failed to maintain order in the House, he read out the election order in the persisting situation.
During the voting process, PTI's Sadqa Sahab Dad Khan revealed her vote triggering protest from PML-N members in front of speaker's dais. Her vote was ultimately cancelled by the speaker.
At least 358 newly-elected members of 17th Punjab Assembly were administered oath on Wednesday by outgoing speaker Rana Muhammad Iqbal.