PTI's 'chaiwala' MNA turns out to be a millionaire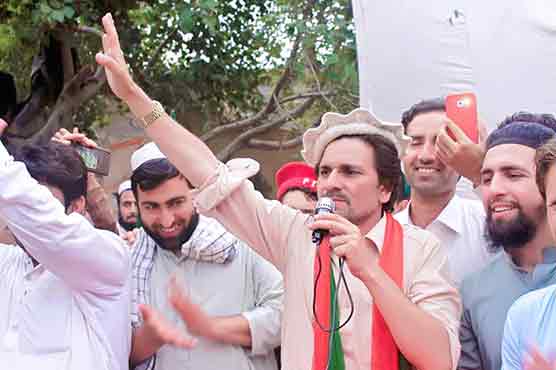 Zafar had shared that his main focus would be to impart education to all
ISLAMABAD (APP) – Gul Zafar Khan, a Pakistan Tehreek-e-Insaf ticket-holder who clinched victory in NA-41 (Bajaur), was widely reported to be a 'chaiwala' but has turned out to be a millionaire.
According to documents submitted to the Election Commission of Pakistan (ECP), Zafar owns assets worth over Rs30 million.
The documents, a copy of which are also available with a private news channel stated that the MNA-elect owns a garment business.Zafar's assets increased by Rs184,000 over a year, the documents showed.
They further stated that Zafar owns immovable properties worth Rs10 million as well as two houses and agricultural land worth Rs12 million.
According to the news channel , the pictures of Zafar serving tea to people of his area were snapped ahead of the July 25 polls.However, a viral video of him serving tea was recorded after the polls.
Earlier, speaking to the news channel while serving tea, Zafar had said, "This is my job and I have been appointed as the MNA from here."
"My target is to bring more children into politics as first there was a restriction on politics and there was FCR (Frontier Crimes Regulation)," he remarked.
Zafar had shared that his main focus would be to impart education to all and improve basic institutions.