Writer gets recognition: DG ISPR offers job to Fayyaz Mahi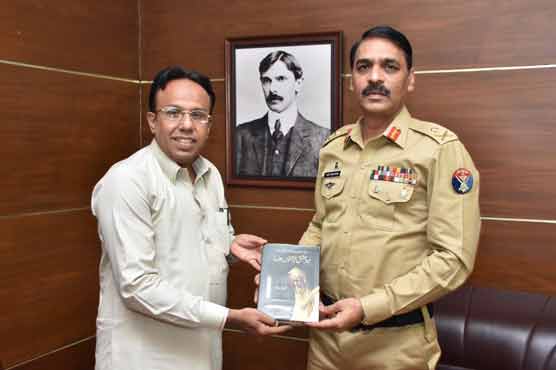 I could not complete my matriculation just because I had not 40 rupees for admission, Fayyaz Mahi.
(Web Desk) – Fascinatingly, one of the poor men, a rickshaw driver, from Faisalabad has written 14 books and more than 100 family-stage plays. Fayyaz Mahi has been enjoying his passion of writing in spite of pennilessness and ignorance from the side of concerned authorities. The credit goes to anchor person and program host of Nuqta e Nazar Ajmal Jami who found out this diamond and interviewed him. This brought him to the limelight and he was quite lucky enough to get a job, a prestigious one indeed.
— Ajmal Jami (@ajmaljami) August 10, 2018
He has been a writer for many years. When interviewed he explained no one contacted and praised me. He even said that he was the neighbor of former federal minister Abid Sher Ali. "I could not complete my matriculation just because of the reason that I had not 40 rupees for admission." He said. "I live in my uncle's house."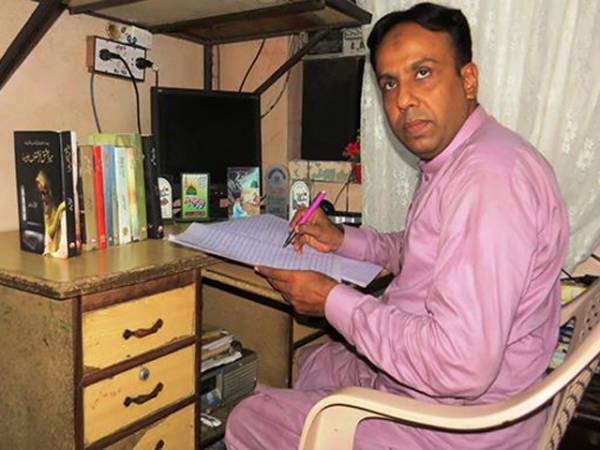 Indeed there are many writers in Pakistan who are worthy of appreciation and acknowledgement. Fayyaz Mahi was one of them and gratefully he got what he deserved. Photo: Facebook
---
Inter Services Public Relations (ISPR) praising the rickshaw driver abilities and offered him a job in Hilal, a prominent magazine which initiated in 1948. Fayyaz Mahi expressed his positive feelings on getting job; indeed, he was quite jubilant and thanked DG ISPR Major General Asif Ghafoor and Dunya News especially Ajmal Jami and Mujibur Rahman Shami for promoting him and showing his talent to the entire world. "It is such a pride moment for me." He said.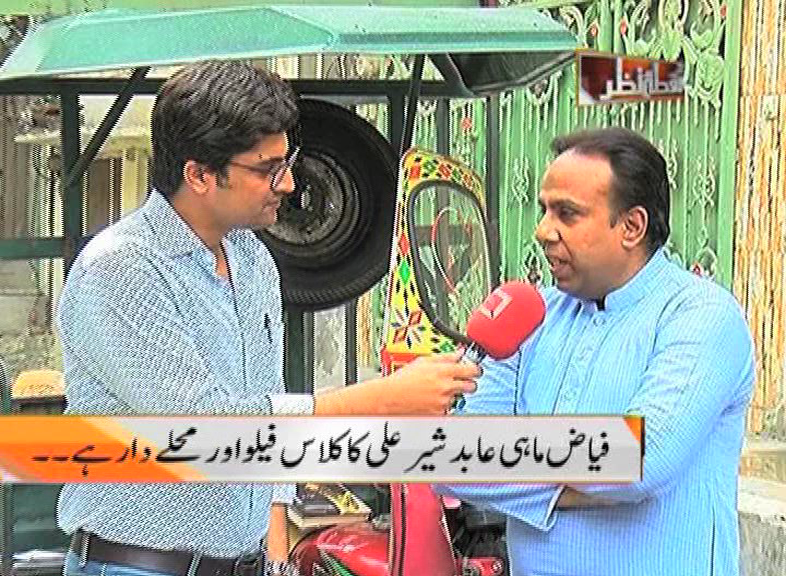 He earns livelihood for his family by driving rickshaw. Interestingly, he is the class fellow and neighbor of Abid Sher Ali, but that could not bring and positive change in his living standard. Photo: Screenshot
---
DG ISPR in a tweet expressed his pleasure concerning the writer's achievements. He thanked Ajmal Jami for highlighting such an icon and acknowledging him.
— Asif Ghafoor (@peaceforchange) August 10, 2018

Pakistan is one of those countries where talent is profusely in existence. The only thing which is not in existence is the appreciation. Fayyaz Mahi is such a star who wanted recognition and ultimately got it owing to book-lovers. It is hoped there will be a time when every talented man in Pakistan will be recognized and will not remain unemployed.
ALSO READ: Art and Patriotism: Skillful brothers in Lahore wait for recognition
Edited and translated by Junaid Ali Malik