Last Updated On 11 August,2018 11:01 am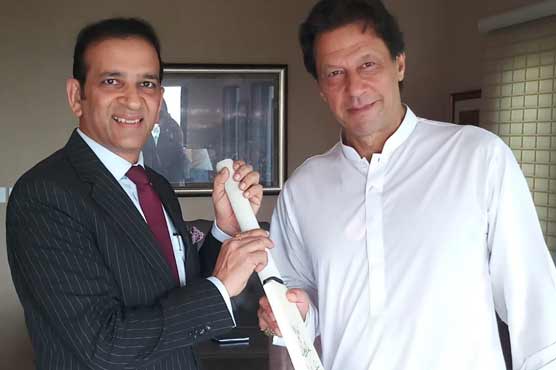 The two leaders also discussed matters pertaining to Pakistan, India relations
ISLAMABAD (Dunya News) – Indian High Commissioner to Pakistan Ajay Bisaria on Friday called on Pakistan Tehreek-e-Insaf (PTI) chairman and Prime Minister designate Imran Khan at his residence in Bani Gala.
During the meeting, the Indian envoy felicitated Imran Khan on his party's thumping victory in July 25 general elections and also convayed his leadership's messages of felicitation to the PTI chairman.
The two leaders also discussed matters pertaining to Pakistan, India relations and other issues came under discussion.
PTI chairman Imran Khan is all set to take oath as prime minister of Pakistan next week.
Khan has already had meetings with envoys of US, Russia, Iran, Saudi Arabia, UK and UAE.
On July 30, Indian Prime Minister Narendra Modi had congratulated Khan as his Pakistan Tehreek-e-Insaf (PTI) party emerged as the largest political party in the recently concluded general elections and expressed hope that democracy would take deeper roots in Pakistan.
The Indian premier during his telephonic conversation had expressed good wishes for Imran Khan and said New Delhi was ready to start a new era of relations with Pakistan.
The two countries would have to adopt a joint strategy to move forward, he added.
The PTI chairman had told Modi that since wars and bloodshed created tragedies, efforts should be made to resolve the issues through dialogue. The two countries would have to make joint efforts to retrieve the poor masses from the merciless clutches of poverty, he added.
---
Shireen Mazari
---
PTI leader Shireen Mazari in her tweet said: "Imran Khan discussed the need to restart dialogue between Pakistan and India on all outstanding issues including Kashmir in his meeting with Indian High Commissioner and also expressed concern over the human rights violations in Indian-occupied Kashmir."
Mazari who was present in the meeting said "the PTI chairman also expressed the hope that the SAARC Summit will be held soon in Islamabad.
The Indian HC said that following Indian premier Modi s phone call to Khan, there was a new optimism in India that relations would move forward positively."
Shireen Mazari also posted a picture of the High Commissioner along with the PTI Chief in which he presented Khan a cricket bat signed by the Indian cricket team.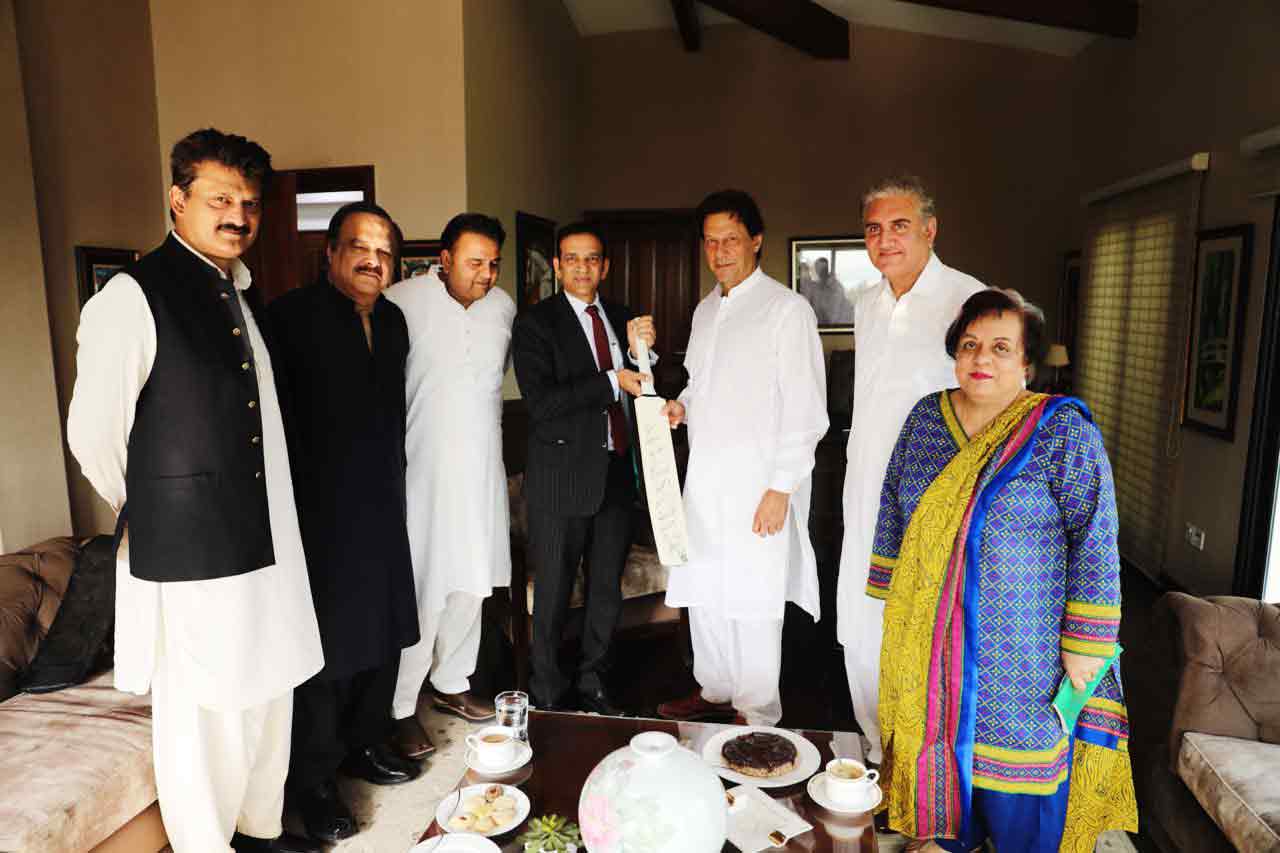 ---
Imran Khan Speech
---
On July 26, in his much awaited speech, PTI chairman Imran Khan thanked Almighty Allah that after 22 years of struggle, his prayers have been answered.
Speaking about Pakista's troubled relations with India, Khan deplored hate campaign of Indian media against him. "If we want to slash poverty in the region, then we [Pakistan and India] must practice healthy trade ties", stated Khan.
"This blame game that whatever goes wrong in Pakistan is because of India and vice versa brings us back to square one", he said.
"If India comes and takes one step towards us, we will take two steps toward them. Right now, it is one sided where India is constantly just blaming us", stated Khan.
However, Khan expressed concerns on grave human rights violations in Indian-held Kashmir.
About foreign policy, Khan said that Pakistan want healthy relations with all neighbors on basis of equality.
He further added that he would pursue a 'balance approach and mutually beneficial' with the United States. Khan announced that Pakistan will act as mediator in the affairs of Middle East.