Last Updated On 08 August,2018 09:55 pm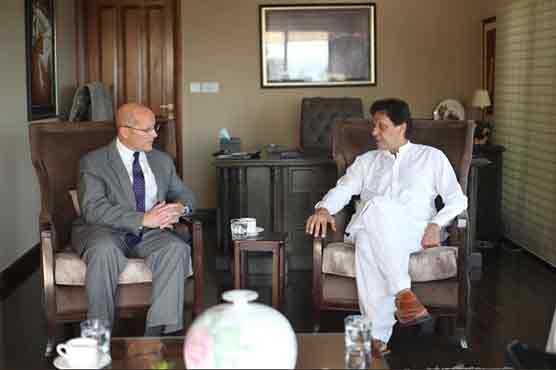 John Hoover said that the US wants to strengthen relationship with Pakistan
ISLAMABAD (Dunya News) – Acting US Ambassador to Pakistan John Hoover on Wednesday called on Pakistan Tehreek-e-Insaf (PTI) chairman and Prime Minister-in-waiting Imran Khan in Bani Gala.
During the meeting, the acting US ambassador felicitate Imran Khan on his party's thumping victory in July 25 general elections.
John Hoover said that the US wants to strengthen relationship with Pakistan.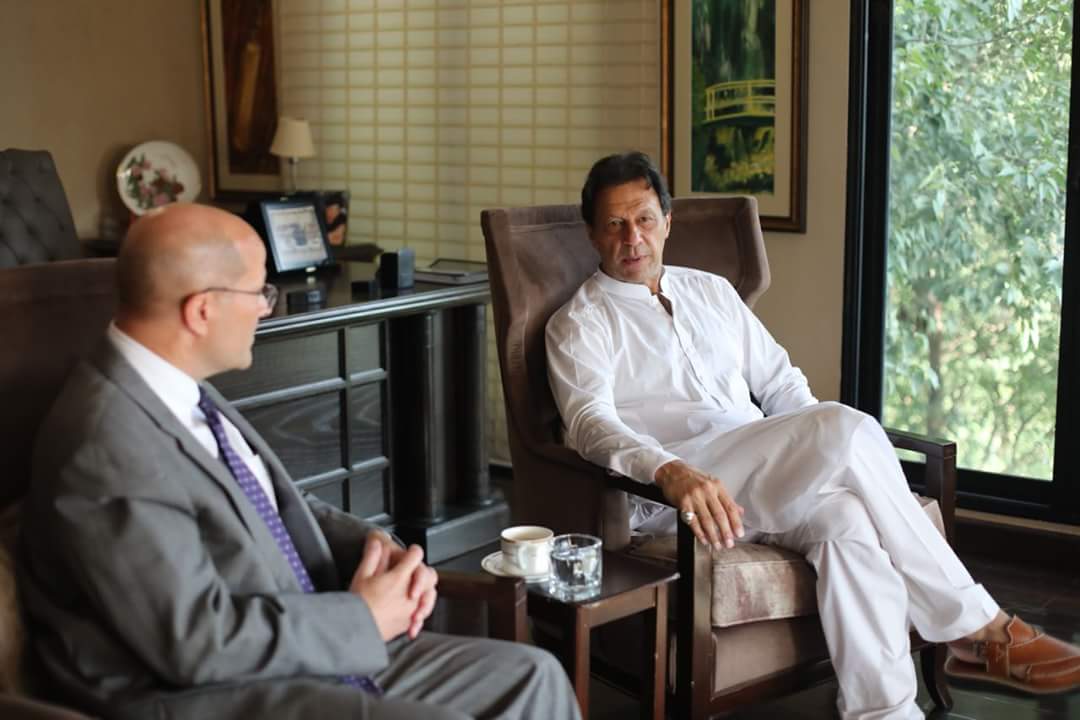 Speaking on the ocassion, the PM-designate said that there was trust deficit between Pakistan and the US.
"The PTI is adamant to establish good relations with the US based on mutual trust and respect. We view Pak-US relations in terms of trade and economic matters, to be significant," Imran Khan said.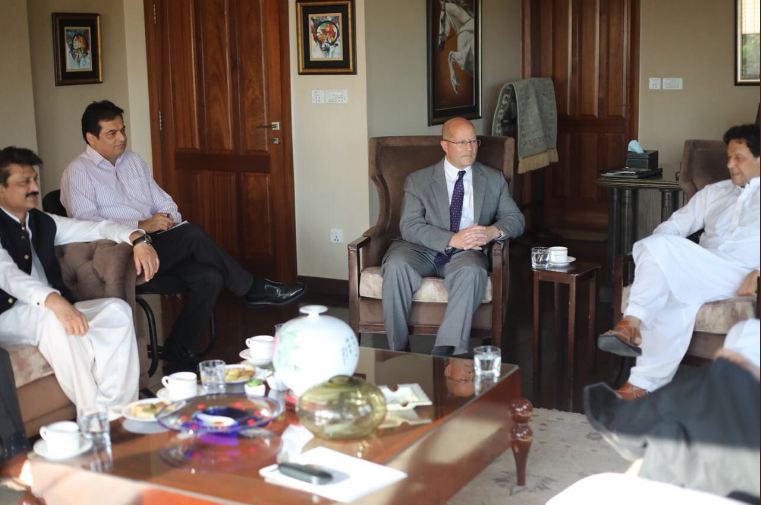 The PTI chairman said that we want better relationship with all countries. "There is a trust deficit between Pakistan and the US," he said.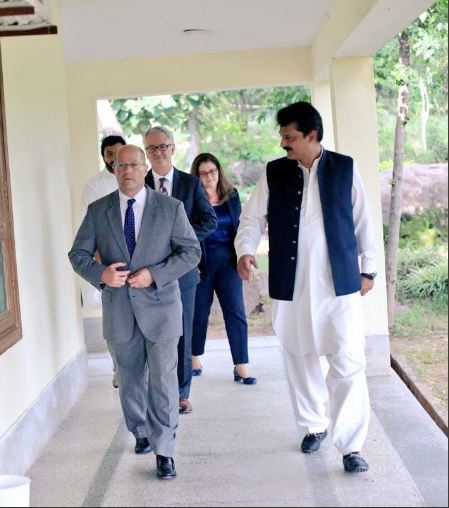 Khan said that Pakistan desires peace and stability in Afghanistan, adding that war and use of power is not a solution to Afghanistan's problem.
Khan said: "Stable Afghanistan is beneficial for all; US, Pakistan and the region. There have been many ups and downs in Pak-US relations due to trust issues between both countries."
"It is pleasant to see voices raising from US also in favor of a political solution for Afghan war. War and use of military force has never been the solution for Afghanistan's situation," he added.