LHC stops Khawaja Asif's NA-73 victory notification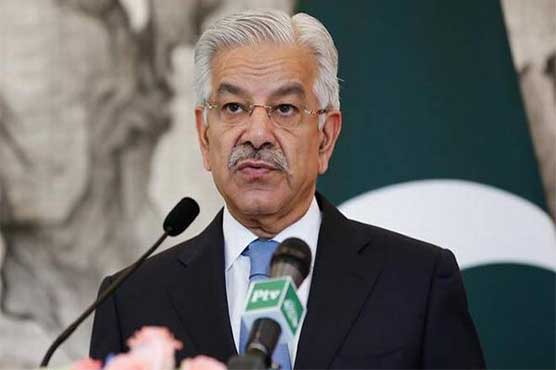 The petition was filed by PTI leader Usman Dar.
LAHORE (Dunya News) – The Lahore High Court (LHC) Monday restrained the Election Commission of Pakistan (ECP) from issuing the victory notification of former foreign minister Khawaja Asif in NA-73 Sialkot constituency.
LHC Justice Mamoonur Rasheed announced the decision on petition filed by Pakistan Tehreek-e-Insaf (PTI) leader Usman Dar and issued notices to the electoral commission and Khawaja Asif.
Dar, in his petition submitted through Advocate Anees Hashmi and Advocate Tajamul Gondal, had challenged the victory of Asif pleading that the returning officer did not provide Form-45 to the polling agents.
The PTI leader maintained that as many as 7,346 votes were dismissed in his constituency and he lost to the PML-N leader by a margin of 1,406 votes.
The petitioner's counsels asked the court to stay the notification of Khawaja Asif and order the returning officer to hold recounting of complete ballot papers.
Justice Mamoonur Rasheed restrained the ECP from issuing the notification and issued notices to all respondents.