Handsome alert: Imran Khan to debut in the list of good-looking heads of the state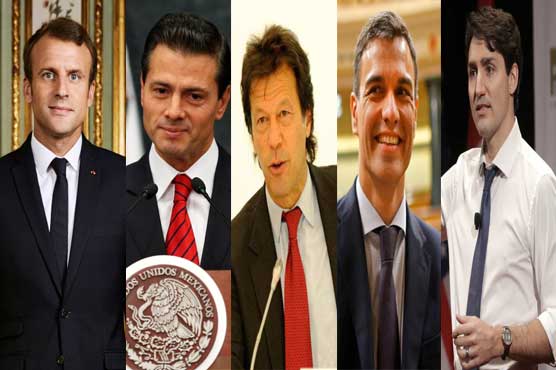 Top handsome political leaders who are enjoying a special attention due to charming personalities
(WebDesk) - Being Handsome and intelligent is defiantly a bonus. This year has got all of us buzzing with some handsome political leaders on the scene to idealise their enthralling charisma, wit, vision and intelligence.
While generally politicians are often respected for their leadership qualities and politics, the demeanor of these good-looking political leaders have fetched them a special attention. These presidents and prime ministers have grabbed the office as well as the hearts of their citizens.
Let's have a look on the top handsome political leaders of 2018 who are enjoying a special attention due to their alluring personalities.
Enrique penanieto - The Mexican President
Referred as "Muy Caliente'' Enrqiue Pena serves as the current Mexican president. Born on 20th July 1966 in Mexico, Enrique looks no lesser than a Hollywood actor. With his boyish charm, olive skin and gleaming smile, the 50 year old president is seen as one of the best-looking politician. The Mexican president is famous among its citizens for introducing universal pension programs for seniors and creating a national paramilitary force for drug cartels.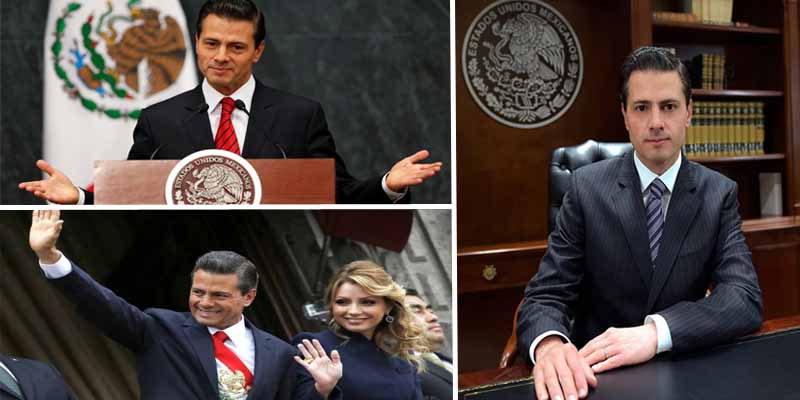 ---
Emmanuel Macron
Macron 40, is the French youngest political leader since Napoleon. The doe- eyed French president have an appealing personality with fascinating attractiveness making him a dominant political leader. Born in 1977, Emmanuel joined President Francois Hollande's staff in 2012. Ultimately he became the minister of economy, industry and digital data. In 2016, he formed his own party, he stood up in presidential race. Surprisingly, he surpassed the contender in 2017 and became the youngest president in French history.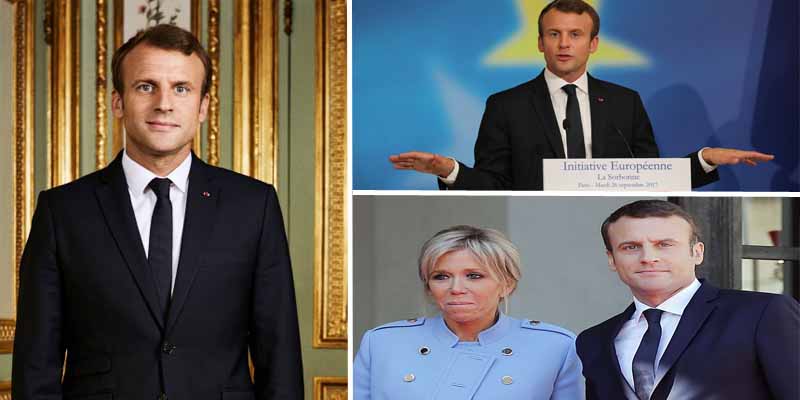 ---
Borut Pahor
Famous for his crystal blue eyes, Borut Pahor is the fourth elected president of Republic of Slovenia. He remained the Prime Minister from November 2008 to February 2012. Pahor's personality is attention grabbing and has melted the hearts of many ladies.
Born on November 2, 1963, he remained the progressive member of the League of communist of Slovenia and assisted in the formation of Social democrat party. His attractive personality and strong leadership qualities managed to earn him a massive support in 2012 election run, where he gained support of 67.37 percent of voters.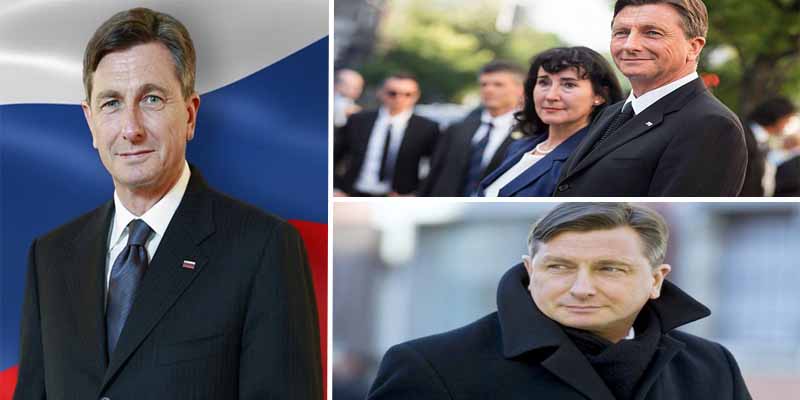 ---
Justin Trudeau
The mesmerizing personality of this young Prime-minister, has grabbed attention of many eye-balls. Born on 25th December 1971, Justin Trudeau is serving as the prime minster of Canada. His sweet smile and magnificent personality has made many refer him as the coolest and the most handsome prime-minister.
Trudeau has been the head of liberal party for a long time and assumed the PM office since 2012. The second –youngest prime minister in Canada and this gorgeous heart-throb has been very popular for his policies as well. The first ever youngest Prime Minister of Canada, was Joe Clark who sworn in the office at the age of 40 defeating the 16 years rule of Justin Trudeau's father, the senior Trudeau.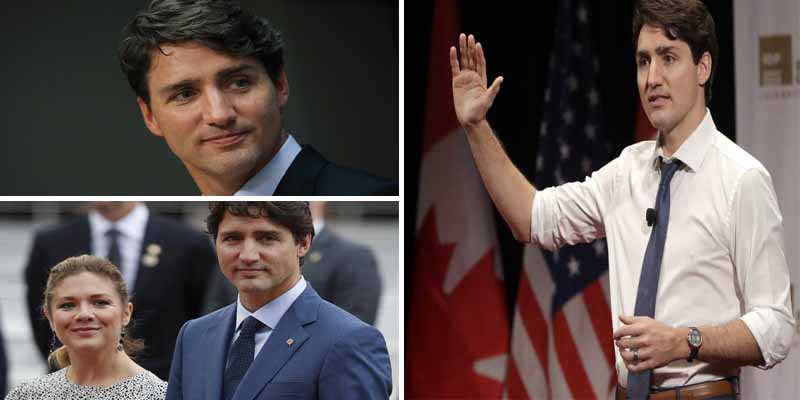 ---
Pedro Sanchez
Always immaculately suited and booted and with a disarming smile, Sanchez, 46, is known as "Mr Handsome" for his Hollywood good looks. The tall former basketball player is the first Spanish socialist prime minister.
He has cultivated an absolutely enthralling and captivating image of a good family man with his wife Begona. They have two daughters.
An economist with no government experience, he was the instigator of a no-confidence vote that toppled Prime Minister Mariano Rajoy over a corruption scandal tainting his conservative Popular Party.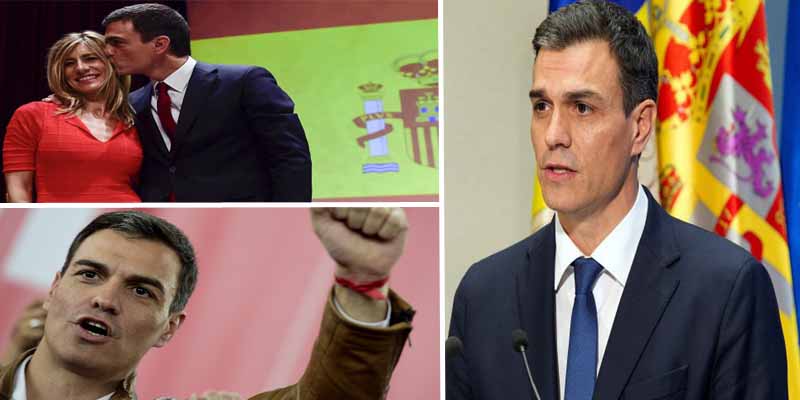 ---
Imran Khan
After the struggle of 22 years, Pakistan's Tehreek-e-Insaf chairman Imran Khan is now set to take the oath of the Premier office soon. Imran Khan, the cricketer turned politician and now Prime Minister in waiting, quite infaously famous playboy, was always a heartthrob, a sports hero and had a huge fan following across the globe since his cricket days. Despite, being 68 he still holds the charisma and sports build appeal and enthrall.
The Oxford graduate, Imran Khan was born on November25, 1952 in Lahore, Pakistan. The cricketer-turned politician embraces a unique set of qualities which have always earned him massive popularity. After the victorious win Imran Khan is expected to be the prime-minister of Pakistan and people are referring him as the most handsome politician.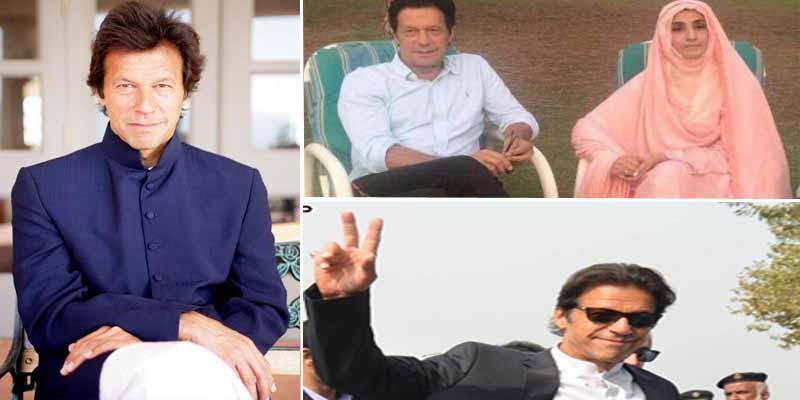 ---
As Imran Khan is all set to be the PM of Pakistan , a new debate has evoked. Khan fans cannot help themselves from comparing Trudeau and Imran Khan.
As per a website which made a list of most handsome head of states, Trudeau ranks at the top, being the most handsome politician to head a country. Although Imran is yet to be sworn in as the head of the country, but the PTI fans have started making posts on social media announcing that Imran will be the most handsome prime minister now.
— Shahveer Jafry (@shahveerjaay) July 26, 2018
— Adnan (@IamAdnanSh) July 27, 2018
— Baji Please (@BajiPlease) July 26, 2018
---
By Mehreen Fatima and Fatima Hasani