PML-N parliamentary leaders back Hamza as Punjab opposition leader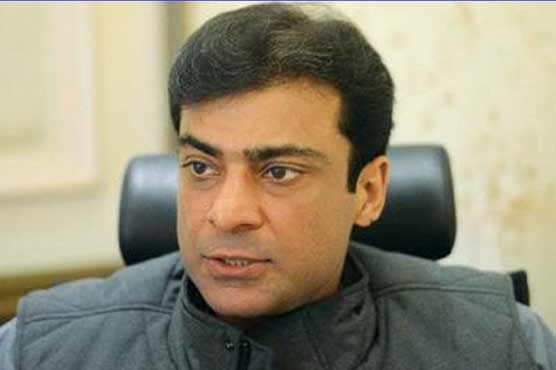 Despite efforts to snatch its mandate, the PML-N has emerged largest party in the province
LAHORE (Dunya News) – The top brass of the Pakistan Muslim League-Nawaz (PML-N) on Tuesday recommended making Hamza Shehbaz leader of opposition in Punjab assembly.
This recommendation was made in a meeting of the PML-N's parliamentary party. The meeting was presided over by party president Shehbaz Sharif.
The meeting also discussed the situation after last week's general elections.
During the meeting, when party leaders recommended Hamza Shehbaz's name for leader of opposition in Punjab assembly, the PML-N president said that everyone would accept the decision party would take.
Shehbaz Sharif said that despite efforts to snatch its mandate, the PML-N has emerged largest party in the province.
He said: "We will form government in Punjab and if couldn't, will sit on opposition benches."
The PML-N president asked the newly elected MPAs to support the party during difficult times. "Our objective is to serve the masses, not to rule. We served the people wholeheartedly for 10 years," he said.
Meanwhile, only 121 MPAs, out of total 129, attended the meeting, while others couldn't attend the meeting due to personal reasons.